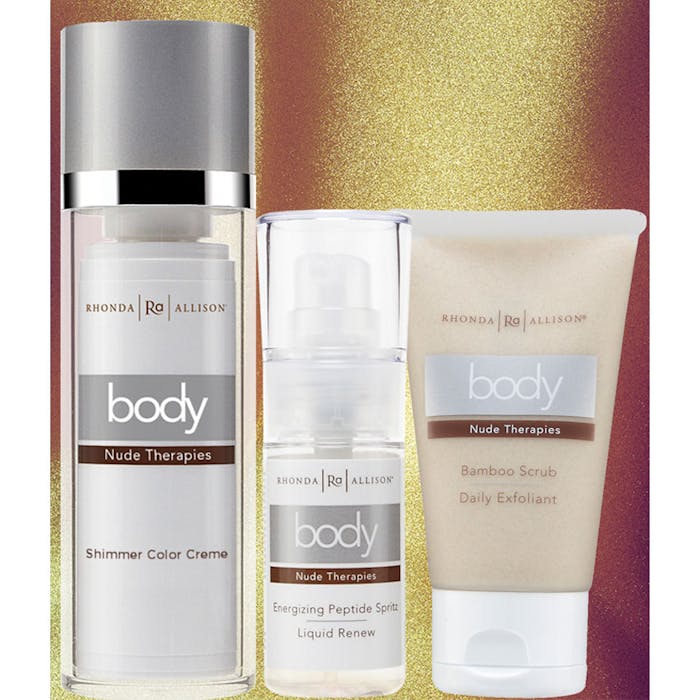 The Summer Body Shimmer Kit helps smooth and soften the body in a three-piece kit. The collection of products exfoliates, increases circulation, decreases wrinkles and cellulite and creates a luminous appearance.
The set includes:
Bamboo Scrub: Natural bamboo and pearl extracts stimulate the body and gently lift dead skin away. The blend of herbals include May Chang fruit oil, lavender, jojoba, rosemary, peppermint, spearmint and hibiscus.
Energizing Peptide Spritz: The age-reducing peptide blend helps recondition collagen and elastin fibers while stimulating circulation and new protein formations. The spritz contains a blend of goji berry, coffee and guarana extract.
Limited-Edition Shimmer Crème: The crème provides a hint of color and shimmer for the appearance of luminous skin.
866-313-7546, www.rhondaallison.com