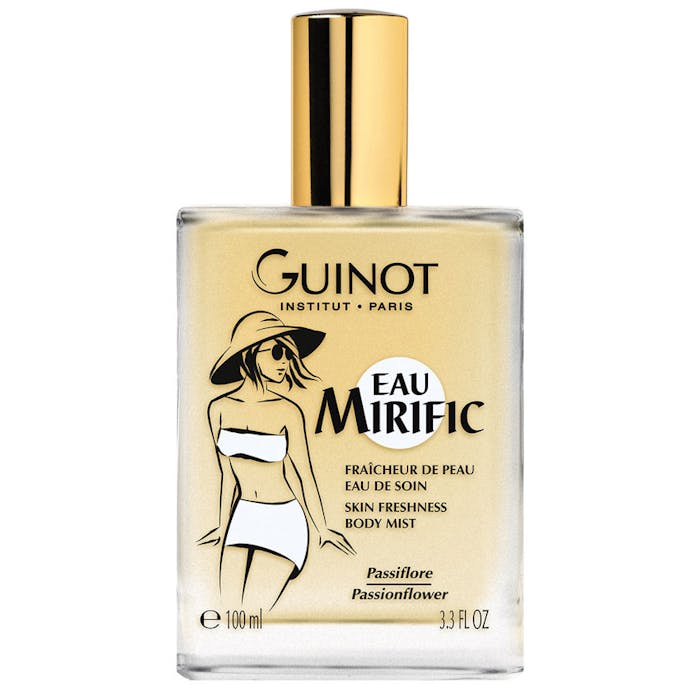 Mirific Water is a scented softening body spray formulated to prevent photosensitivity. The spray provides long-lasting freshness while soothing, softening and protecting the skin.
The spray can be used throughout the day as needed, however, it should not be used in place of sunscreen.
Key ingredients include passion flower oil and mimosa extract. 
800-523-1030, www.guinotusa.com