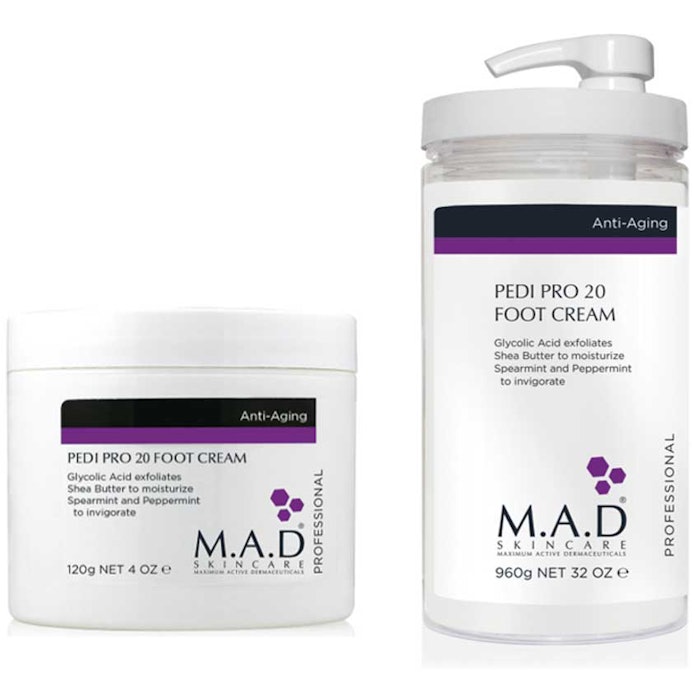 M.A.D Skincare's Pedicure Products include two foot care products designed for use in professional treatments. The range contains the Pedi Pro 20 Foot Cream and the Enzymaxx Foot Mask. 
The Pedi Pro 20 Foot Cream exfoliates, deeply moisturizes and rehydrates thick, cracked, callused and tired feet. It creates a barrier on the skin to reduce skin dryness by decreasing moisture loss, leaving feet feeling nourished, smooth, revitalized and hydrated. Actives include exfoliating glycolic acid, naturally hydrating shea butter, and spearmint and peppermint for their antibacterial and anti-inflammatory properties. 
The Enzymaxx Foot Mask removes dead skin, exfoliates buildup and deeply rehydrates thick, callused feet for more nourished and baby soft feet. The potent formula includes actives like papain enzymes, bromelain, aplha-hydroxy acids and spearmint/peppermint.