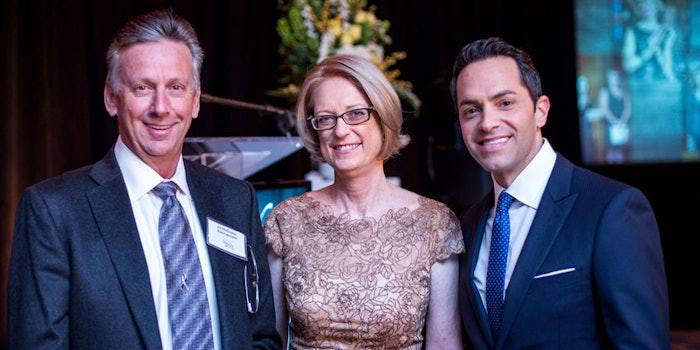 It is estimated that one in five Americans will develop skin cancer during their lifetime. In the hopes of spreading awareness and prevention the Melanoma Foundation of New England (MFNE) will host their 2016 Shades of Hope gala on Friday, Nov. 18 from 7-10pm at the Four Seasons Hotel in Boston. This annual fundraising event is a night to commend and honor those who have battled or are currently battling skin cancer. This year's event will also feature individuals or corporations who will be awarded the Suzanne Donahue Keeper of the Hope Award for their work in aiding the efforts to prevent and cure skin cancer.
The event will be broken into two portions: The VIP reception and the Shades of Hope general reception. Tickets are $300, and special sponsorships will include admission to the VIP reception which will begin at 6 p.m.
The VIP Reception
Includes great food, an open bar, and live entertainment for top sponsors. This portion of the night will also include a meet and greet with melanoma thought leaders. These thought leaders are dermatology and oncology professionals who have gone above and beyond the fight of skin cancer with research, treatment and prevention.
The General Reception
Includes hors d'oeurvres, food and drink pairings, open bar, the main program and a live auction.
The emcee for the evening will be Co-anchor of WCVB's award-winning NewsCenter 5, Heather Unruh.
All proceeds from the evening will go to support the MFNE programs including Skinny On Skin, an education program for hair and beauty professionals; Your Skin Is In, an award-winning intiative that focuses on eduating teens on the drawback of intentional tanning; and Practice Safe Skin, which focuses on distributing free sunscreen to the general public.