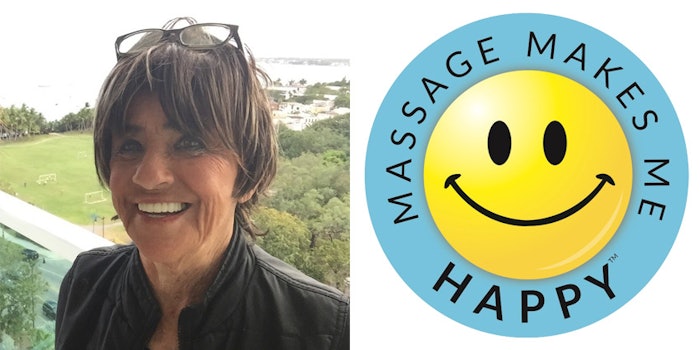 Massage Makes Me Happy, a Global Wellness Institute Initiative launched in 2018, will celebrate Global Massage Makes Me Happy Day on March 20, 2021 via a Zoom event from noon until 1 p.m. EST.
The day's mission includes spreading awareness about the positive impacts of touch therapies to consumers and medical, spa, and wellness professionals.
Tiffany Field, Ph.D., director and founder of the Touch Research Institute (TRI) from the University of Miami, will headline this event to discuss keeping your clients and staff safe during the pandemic.
Other topics will include current trends in massage and self-care with speakers including Susie Ellis CEO of a Global Wellness Institute, Tammy Pahel VP of Spa Wellness Operations Carillon Hotel and Nathan Nordstrom director of Massage Therapy Hand And Stone.
For more information on the event and speakers, read here.