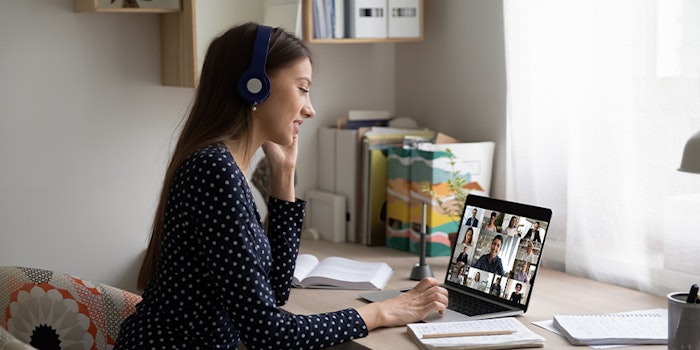 The Pro Safety Beauty Summit, an international online trade conference delivering in-depth seminars covering the future of the beauty industry, will debut from Jan.11-13, 2021.
Related: New Jersey Debuts First-ever Spa Week
The event will provide attending beauty professionals in diverse fields with a comprehensive roadmap to safety products, health protocols and best business practices required in a post COVID-19 world.
This will be led by a panel of globally respected beauty industry leaders, such as industry veterans Madeline Leonard, Karen Reddy-Medeiros and Sumita Batra.
The conference is broken down into three days that concentrate on the following:
The Protocols: Essential health and safety product innovations, rules and solutions.

The People: Instilling confidence among owners, employees, customers and colleagues.

The Practical: Negotiating, adapting to new business models, rebranding.
The Pro Safety Beauty Summit has a full curriculum of lectures and symposiums helping attendees with a variety of new or changing skill sets suhc as:
Proven marketing and negotiating tools to build your business in 2021 and beyond.

Safety information from verified sources, specifically tailored to the unique needs of the beauty industry.

Cost-effective, practical safety strategies for the service providers and clients.

Industry insights and forecasts from beauty's top CEOs about their pivots.
The benefits for participants and attendees include:
Participants and advertisers will have included trackable data results, advertising outreach exposure and ongoing evergreen exposure.

100% of the proceeds are reinvested into the conference and will allow many professionals in need the ability to attend free of charge.

Attendees will use the conference as a one-stop online resource for safety education, information, and products. Months after the conference, participants and attendees can revisit seminars, workshops and discussions relevant to the survival of their business.
Attendees will enjoy prolonged and repeat exposure to a gamut of professionals from owners and managers to the hair stylists, nail techs and make-up artists they employ, to students and trainees, lash techs, tattoo artists, creators of point-of- purchase collateral and even architects and designers responsible for creating better workspaces for salons, spa and
medical practices.
Pro Safety Beauty Summit's confirmed speakers include:
Tom Bachik, also known as the "MAN"-icurist
Howard Berger, a FX/Special Makeup artist/Department Head-Film
Social media influencers and educators Riawna Capri and Nikki Lee, co-owners of Nine Zero One Salon
Author of "Global Beauty Authority", Luis Casco
Emmy-winning makeup artist Eryn Krueger Mekash
Celebrity barber/stylist/board member of IATSE Local 76, Stacey Morris
Directors of Makeup Artistry for M·A·C Cosmetics, Gregory Arlt and Romero Jennings
Director of Education at MUD, Paul Thompson
Lindsey Williams and Mary Irwin of The Makeup Standard
Bob Myers with the PRO Beauty Association
CEO of Nudestix, Jenny Frankel
CEO of The Honeypot, Beatrice Dixon
Various medical experts and scientists regarding the topics of infectious disease, virology, regulatory, dermatology and more
Several speakers will be present discussing topics such as legality, leasing, finance, funding, management and technology.
The Pro Safety Group has been nominated under the category of social responsibility by the Los Angeles Business Journal for a 2020 Beauty Award.
Madeline Leonard, Summit co-founder and owner of Cloutier Remix said,  "Demand for beauty and wellness services will not be going away, as customers need the uplift, they bring more than ever. Professionals wanting to stay vital and address the demand will need extra knowledge and support to keep our industry going. As we're developing new habits, protocols and business practices out of necessity, we need to share information and educate each other on what's required so, as an entire industry, we can stay viable after the current crisis is over."