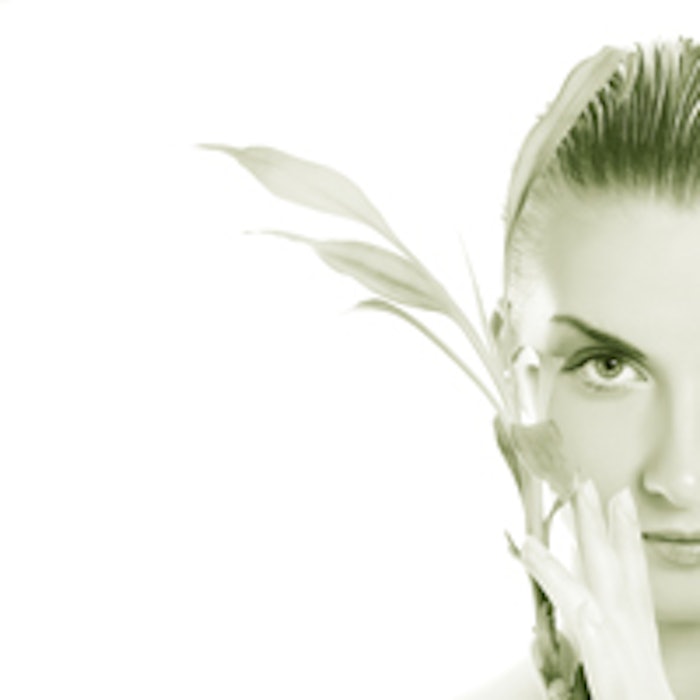 Now more than ever, it is important to focus on rejuvenating your business. As the economy slowly rebounds from the recession, your clients will begin looking to you more and more for new trends, treatments, and skin care and spa tips, and as a spa owner and esthetician, you'll want to be sure you're equipped with ideas that will help you to continue to build your business.
One of the best ways to do so is to get out into the industry, so plan to attend Face & Body® Spa & Healthy Aging Conference and Expo Midwest, to be held March 27–29, 2010, at McCormick Place West in Chicago. No matter how small or large your spa business may be, the benefits of attending a trade show far outweigh any reasons not to. Face & Body's expo floor, advanced education conference and networking events have been developed to give spa owners, directors, managers and industry professionals the opportunity to meet with top-level suppliers, conduct business meetings, network with others in the spa world, and investigate new products.
All the opportunities
At Face & Body Midwest, you will have an opportunity to visit the expo hall and chat with suppliers about emerging trends, learn about a myriad of spa business solutions, and attend free supplier classes.
If you are looking to further your education, you can register for the Skin Inc. magazine-sponsored Advanced Education Conference Program, which features some of the industry's biggest names sharing their knowledge on happenings in the professional spa industry.
There are four tracks featured in the Advanced Education Conference Program, and they include:
Business-building. This track covers the five areas of business discipline for spas—personnel, finance, sales, marketing and branding.
Esthetic Science. With in-depth sessions on chemistry, ingredients and formulations, this track helps you get behind the label and into the science of products.
Medical Esthetics. This track offers solutions to help grow your understanding of the medical esthetics side of the industry. It is cosponsored by Merge® magazine and Chicago's True University.
Wellness/Sustainability. From alternative therapies to greening your spa, this track offers solutions for establishing these practices in your business.
Additionally, Face & Body Midwest is colocated with America's Beauty Show® (ABS) again this year, and all registered Face & Body attendees are able to gain access to the ABS expo floor and amenities.
See what's new
Bringing new blood to the goings-on at Face & Body Midwest, this year the conference and expo offers various networking and connection opportunities, as well as free treatments right on the exhibit hall floor. This demonstration area will feature five areas offering attendees mini facials, manicures and pedicures, makeup applications, and waxing treatments.
Also, join your industry colleagues on a Macy's Window Magic Tour to learn how the legendary department store's special team of visual stylists work to create hundreds of eye-catching window displays each year. You'll be able to get a behind-the-scenes sneak peek as the visual merchandising department prepares for the annual Macy's flower show.
And after the tour, network with your peers while enjoying hors d'oeuvres, wine and soft drinks inside the Macy's culinary studio. Please note, a separate registration fee is required for this event.
Networking now
Face-to-face contact is essential to business buying and selling, and the most efficient way to have conversations is at an event where hundreds—or perhaps even thousands—of qualified industry colleagues convene under one roof and share a common goal. By attending Face & Body Midwest, you'll have an opportunity to tap into a plethora of information that will help you achieve your goals.
Take the chance to engage in conversation and compare notes with colleagues on finding new ways to build your spa's success at Face & Body Midwest's Networking Luncheon, which will take place in a designated area at McCormick Place. Note, a separate registration fee is required for this luncheon as well.
Join in
Whether you are dropping in to shop for products, chat up fellow industry professionals and suppliers, or simply soak up the energy and trends of the spa industry, Face & Body Midwest 2010 will be overflowing with opportunities this year.
To find out more of the great events you can take part in while attending, visit the Face & Body Web site for the most up-to-date information. See you at the show!