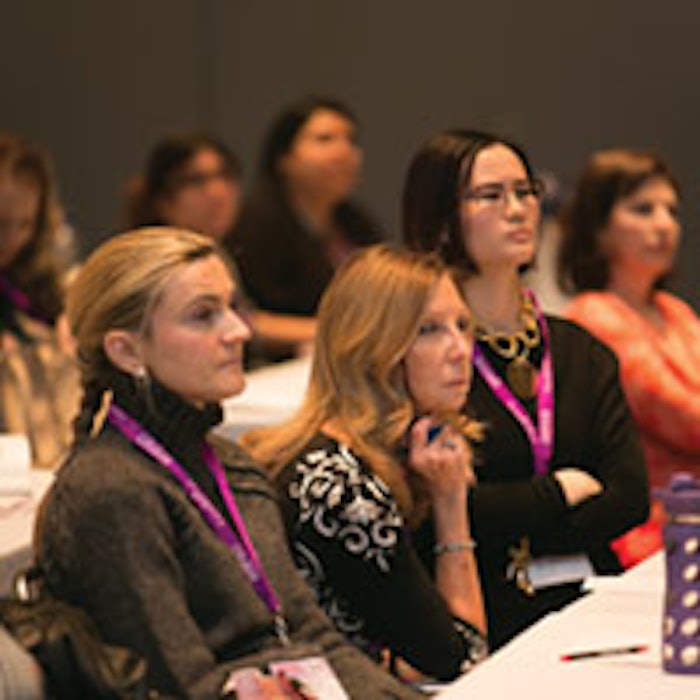 The Advanced Education Conference Program at Face & Body Midwest on Saturday, March 21 at McCormick Place West in Chicago is sure to keep you ahead of the curve. In this ever-changing industry, estheticians need to position themselves ahead of the trends—and the Advanced Education Conference Program is just the place to do it!
Jump start the day with health and beauty speaker Michael Harris—"Coach Mike." Coach Mike is committed to the service of helping others turn their actions into results. His greatest achievement to date is discovering his purpose in life of serving others through beauty and health, and being a platform to launch entrepreneurs in becoming their very best. Harris will address the biggest challenges estheticians and skin care facilities run into on a day-to-day basis, and give strategies of how to overcome those challenges. Harris is sure to energize the crowd and get you ready for a full day of education.
Education tracks
After hearing from Coach Mike, attendees have the opportunity to earn up to six Illinois esthetic CEUs and can choose from more than 21 product-neutral classes among four subject tracks, which include: Hyperpigmentation/Anti-aging; Acne/Rosacea; The Body; and the Business Summit. This gives each attendee the opportunity to dive deep into the specific topics they want to investigate. Legends and experts will all speak to the most pertinent topics in the skin care industry. Choose one track that is sure to ignite your passion, or mix-and-match tracks in order to receive a diverse set of knowledge.
Register today
Interact face-to-face with your peers and experts in the industry at Face & Body Midwest 2015. Discover the ingredients to success and help your business thrive! Register today by visiting www.FaceandBody.com/midwest/register.

Emily Mohn is the assistant show manager at Allured Business Media for Face & Body Midwest and Face & Body Northern California. She is a member of International Association of Exhibitions and Events.