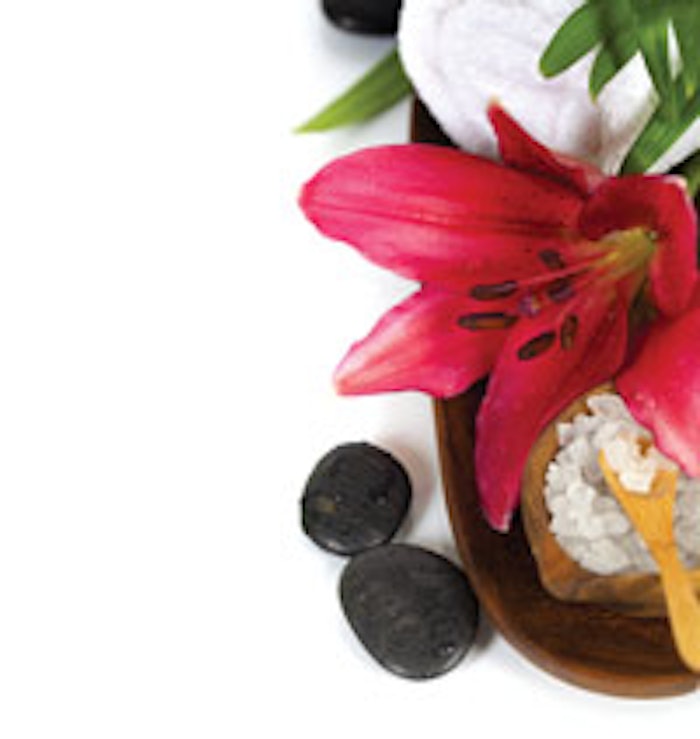 When was the last time you made an investment in yourself? I'm not talking about an investment for your spa or a new pair of shoes; I'm talking about planting a seed of knowledge that can blossom into real career growth? This type of investment doesn't take place very often for a variety of reasons, including a perpetual lack of time, money or energy. However, without taking an interest in this type of growth, you, your career and your success will become stagnant. In the professional skin care industry, conferences and trade shows offer opportunities to give yourself the chance to grow into your future self. This can happen in a variety of ways, including by taking classes—especially those that offer education beyond the norm.
Condition-based tracks and demos
This year's Face & Body Northern California Advanced Education Conference and Expo at the McEnery Convention Center in San Jose, California, on Saturday, August 23, provides just that ... education that is beyond the same-old, same-old. Face & Body breaks the norm by offering four tracks of classes that are based on the most common and most tricky client conditions that you run into on a daily basis. This year, you can choose from classes in the following tracks: Hyperpigmentation/Anti-aging, Acne/Rosacea and The Body, as well as the always-educational and dynamic Business Summit. And not only will you have the opportunity to participate in these incredibly high-quality product-neutral sessions ... this year, two bonus opportunities are available! In each track, you will have the opportunity to apply the concepts learned through product-specific demos. This product-specific education provides the real-life, highly applicable tools you need to take what you learned and allow it to immediately benefit your business!
Along with the unparalleled education, join in the fun of the Networking Luncheon, sponsored by PCA Skin, featuring advanced skin care trivia! Join together with your tablemates to determine the correct answer for advanced skin care trivia questions and you could win an amazing prize from PCA Skin!
New and familiar faces
This year's Advanced Education Conference Program features industry leaders who are both familiar faces and new additions, all working to improve your business and career. Along with welcoming back industry greats, such as Rebecca James Gadberry, Mark Lees, PhD, Michael Q. Pugliese and Jennifer Wild, DO, Face & Body Northern California is delighted to introduce some fresh faces to the lineup, as well. These industry leaders will be sharing fresh insights on a variety of subjects.
Michelle Calvarese, PhD. Michelle Calvarese, PhD, is an associate professor at California State University, Fresno, founder of Truth Skin Care Esthetics Clinic in Clovis, CA, and founder and CEO of dermaTRUTH. She has been a university instructor for almost 20 years and is the first recipient of the International Spa Association (ISPA) research grant. Calvarese will present the class "Topical Ingredients and Rosacea" during the Acne/Rosacea track.
Kristin Hudacek, MD. This board-certified dermatologist grew up in Morristown, New Jersey, and received her medical degree from the University of Pennsylvania. She has a strong interest in advancing the field of dermatology, and has been published in a variety of medical and scientific journals. Hudacek is a fellow of the American Academy of Dermatology (AAD). She currently works at the medical office of Richard G. Glogau, MD, in San Francisco. Hudacek will present the class "Topical Anti-Aging Products: What Works and What Doesn't" during the Hyperpigmentation/Anti-aging track.
Denmo Ibrahim. Denmo Ibrahim is the founder and CEO of Earthbody, an award-winning eco-day spa in San Francisco, and Earthbody Sacred Skincare, a line of organic botanicals. She is a certified meditation instructor, massage therapist trainer, herbalist and Ayurvedic educator. She integrates holistic wellness, business coaching and spiritual mentorship in all of her work to inspire an inner path of mindfulness, leadership and personal transformation. Ibrahim will present the class "Holistic Skin Care and Mindfulness: Beyond Topical Treatment Into Deep Healing" during The Body track.
Shelley Lotz. Shelley Lotz has more than 25 years of experience in the spa, wellness and beauty industry as an esthetician, educator, writer and owner. She is a major contributing author of Standard Esthetics: Fundamentals (Milady, 2012), a textbook for esthetic students. She owned an institute of esthetics, and is also a spa consultant and Certified Sustainable Building Advisor. Lotz will be presenting the session "Green Spas: How to Make Your Business Truly Sustainable" during the Business Summit.
Katie Morgan-Lousky. Katie Morgan-Lousky is the owner of Ahava Spa and Wellness Center in Toledo, Ohio. Offering full day spa services, she also founded Cherished Friends of Ahava as a ministry in which cancer patients receive spa services with sensitivity to their vulnerability and special needs. She will be co-presenting the class "The Spa Client With Cancer—Cares and Concerns" with Kris Campbell of Tecniche during The Body track.
Kate Wind. Kate Wind manages a team of 53 estheticians, hair stylists, nail technicians, massage therapists and reception attendants at Spa Mio at The M Resort in Las Vegas, and is an expert in retail sales in the spa. She will be presenting the session "The Two M's of Boosting Retail Revenue," during the Business Summit.
A memorable experience
Make this August one that you will remember for years to come and join us for Face & Body's Advanced Education Conference Program in San Jose on Saturday, August 23! Attendees will receive a flash drive featuring all of the day's presentations, sponsored by PCA Skin. For more information and to register, log on to www.FaceandBody.com/california. See you there!
Register today! www.FaceandBody.com/california/register