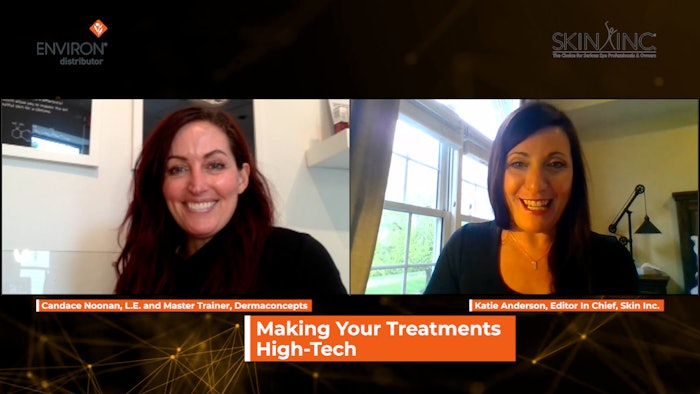 Let's talk about technology in your treatments? Do you currently use technology to make the products you use and that your clients invest in work better? If not, what are you waiting for? In this exclusive interview, we are joined by Candace Noonan, L.E. and master trainer for Dermaconcepts, to discuss how iontophoresis and sonophoresis can amp up your treatments. 
Listen in to hear all about:
The science behind sonophoresis and iontophoresis; 
How to add these technologies into your treatments;
What ingredients these technologies can work with; 
How these modalities can be combined at home; 
How these technologies can benefit your bottom line; 
And so much more!