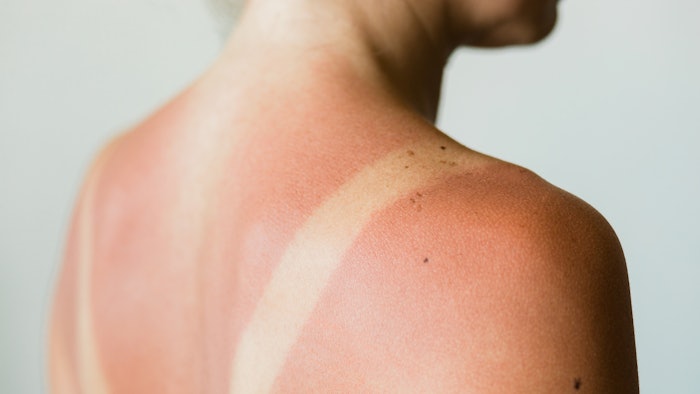 The powerful connection between UV radiation and skin damage means that fighting the effects of sun exposure is essential for every spa. As summer turns to fall, many clients will be looking for ways to rejuvenate their skin and repair any sun damage. From advanced hydration therapies to anti-aging treatments, these six spa treatments combat sun damage and help your clients recover from the dog days of summer.
Related: 4 Summer Treatments that Heal Sun Damage
1. The Lodge Mud Wrap [50 Minutes, $165]
The Spa at Whiteface Lodge – Lake Placid, NY
The detoxifying and nourishing full-body mud masque at The Spa at White Face Lodge is designed to firm and tone the skin. The mud's minerals help draw out the skin's toxins and impurities, leaving the skin refreshed and clean. The masque is accompanied by a relaxing scalp massage and completed with a shea butter massage to balance the experience.
2. Geneo Revive for Skin Rejuvenation Red Algae Facial [50 Minutes, $225]
The Abbey Inn & Spa – Peekskill, NY
This facial treatment refreshes dull skin, reduces fine lines and improves overall skin texture and appearance. Red algae is the star of the facial, a powerful antioxidant with anti-aging properties, as well as retinol, which is well known for its benefits in assisting in skin rejuvenation.
3. The Lake Effect [60 Minutes, $175]
Willowbrook Spa – Canandaigua, NY
After a day on the lake or in the great outdoors, repair stressed and parched skin with lush layers of healing botanical extracts and hydrating ingredients to cool and calm the skin and replenish vital nutrients.
3. Fresh – Hydrating [75 Minutes, $140]
Preidlhof Spa – Naturno, Italy
The products used in this facial are rich in active ingredients and massaged deeply into the skin by a high-precision machine that delivers electrical impulses to intensify the plumping and hydrating results of the treatment. The spa also carries its own vegan, synergistic skin care line which includes a milky night cream for hydration during sleep.
4. Fountain of Youth Treatment [80 Minutes, $335-$350]
The Spa at Pebble Beach – Pebble Beach, CA
The Fountain of Youth Treatment includes light therapy and anti-aging serums to promote cellular regeneration and boost collagen production. Afterward, the skin's fine lines and wrinkles should be visibly reduced, with a firmer and smoother texture.
5. MBR Glowing Complexion Anti-Aging Facial [60 Minutes, $300]
The Spa at Willows Lodge – Woodinville, WA
Focused on creating a radiant complexion, this facial boosts hydration and cell metabolism to instantly refresh the skin's appearance. The treatment activates the skin's ability to go through a deep regeneration process, which smooths fine lines and wrinkles.