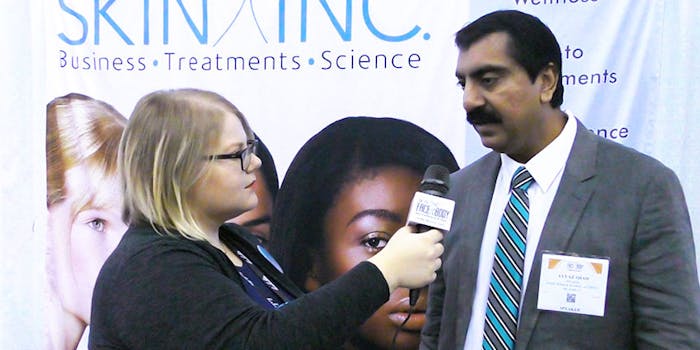 Estheticians have several options to treat acne, but the condition itself can indicate more than problematic skin. Lifestyle, nutrition and client history play a role in how acne treatment should move forward.
"[Acne is] a condition that we recognize is on the skin, but acne can result from underlying conditions—or there may be other factors that may be responsible."—Ayyaz Shah, D.O.
Ayyaz Shah, D.O., is the founder and president of Shah Dermatology in Orlando, Florida, and serves as the medical director of Ideal Image Central Florida. Skin Inc. caught up with Shah at Face & Body Southeast spa expo and conference to learn more on how acne can point toward other medical issues.