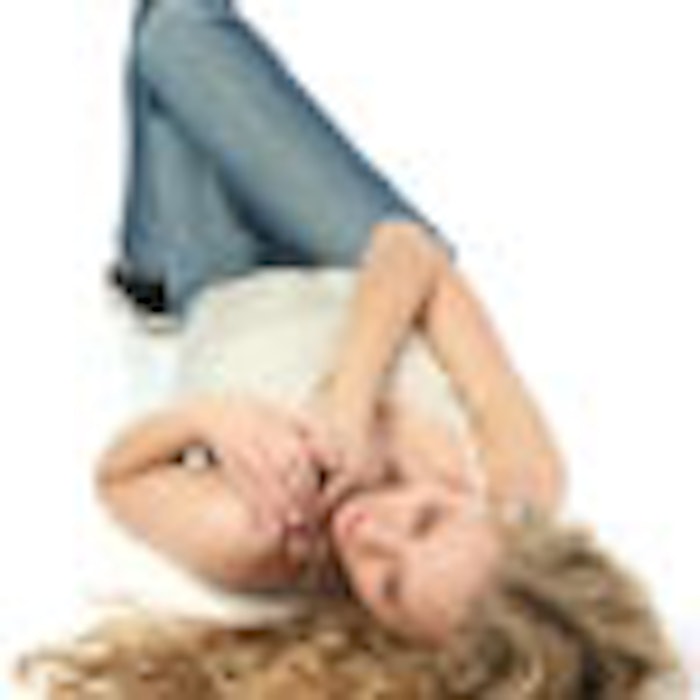 Try this one on for size: Wrangler is reportedly launching "spa" jeans.
According to a number of fashion industry watchers, the brand plans to unveil by the end of this month a revolutionary new "Denim Spa" range, featuring jeans infused with moisturizing and slimming ingredients.
U.K.-based online retailer ASOS is reportedly slated to offer the jeans, which cost £85 and come in skinny-leg styles with differing waist cuts (low, medium and regular) and in three finishes: aloe vera, olive extract and smooth legs. While the aloe vera and olive extract versions are focused on soothing and moisturizing skin, the smooth legs version infused with algae extracts, retinol and caffeine claims to help reduce cellulite. 
The jeans were reportedly clinically tested by the Institut Adriant in France, where after four weeks of wearing the jeans for eight hours a day, five days a week over six weeks, 69% of respondents claimed the appearance of their thighs had improved.
The smooth legs style reportedly lasts for 15 days of wearing, or four to six washes. A reload spray can be applied after each wash. The jeans can retain their cosmetic effects for around 67 to 95 wears, according to reports.