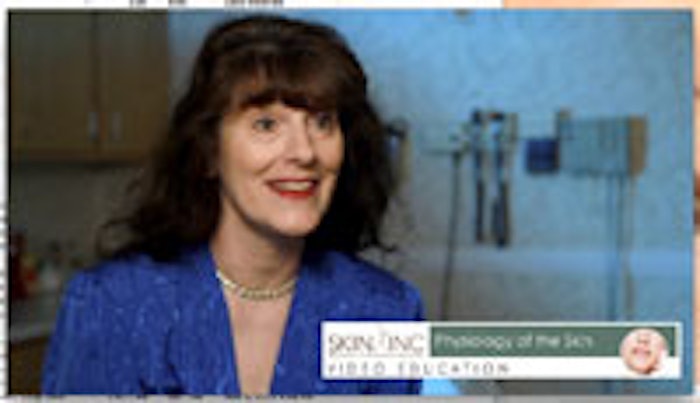 Register TODAY for Skin Inc. Video Education with Zoe Draelos, MD
Skin Inc. magazine is proud to introduce an educational opportunity for skin care professionals in spas and medical spas, as well as office managers and other medical practice employees. The first course, Physiology of the Skin, covers the science behind skin as it relates to:
Sun
Medical Spa
Aging Skin
Acne
Ensure your role as the skin care expert in your clients' lives by being able to support your treatment recommendations with science and information from Zoe Draelos, MD, a world-renowned dermatologist.
As a member of the spa and medical esthetics industry, you have the exclusive opportunity to receive a 30% discount and month-long early access period to the Skin Inc. Video Education program, featuring the Physiology of the Skin course with Zoe Draelos, MD!