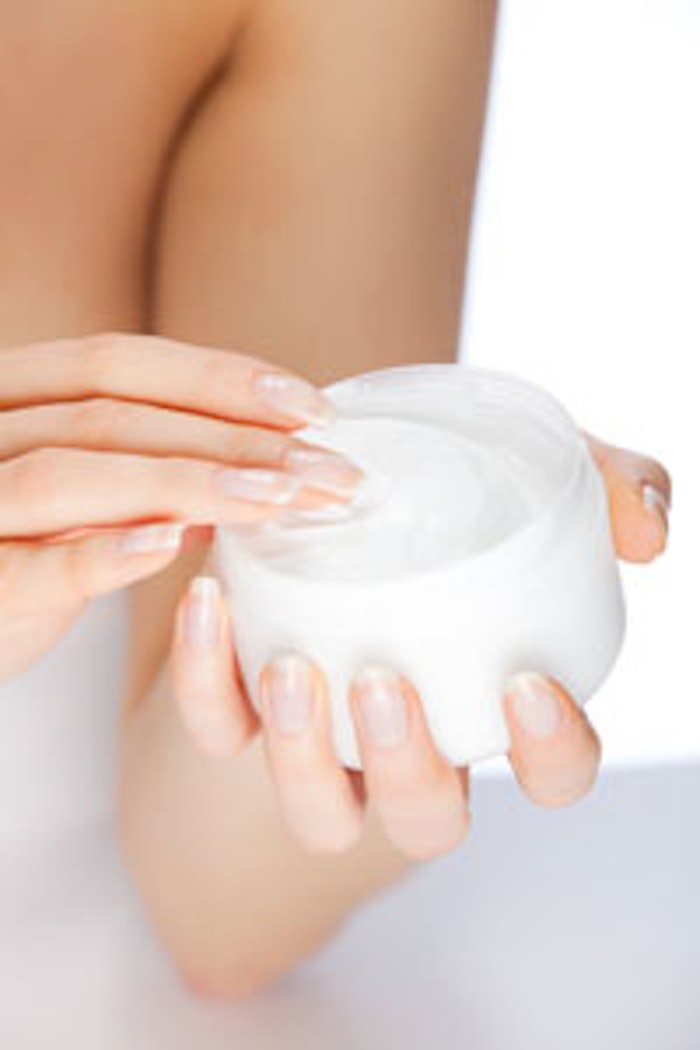 A novel combination anti-psoriasis therapy has potential for superior and longer-lasting therapeutic effects than current topical treatments by targeting genetic abnormalities in deeper layers of the skin. This research was presented at the 2013 American Association of Pharmaceutical Scientists (AAPS) Annual Meeting and Exposition, the world's largest pharmaceutical sciences meeting, in San Antonio, November 10–14.
Psoriasis is a chronic autoimmune skin disorder that significantly impacts a patient's quality of life. The overactive immune system triggers skin cells to grow rapidly and then form psoriatic plaques. Approximately 7.5 million people have psoriasis in the United States, according to the American Academy of Dermatology.
Mandip Sachdeva, PhD, and Srujan Marepally, PhD, along with their colleagues from Florida Agricultural and Mechanical University, developed a topical formulation of a gene-regulating nanoparticle (Dual-F-NALP) carrying two nucleic acids, which controls the skin cells from developing psoriatic plaques and suppresses inflammation.
To test the effectiveness of their formulation they used the Psoriasis Area and Severity Index (PASI), a clinical scoring system from 0–4, with four being the most severe. Before treatment, the psoriatic plaque-like mouse model had a score of four, with increased inflammation and skin thickening, which confirmed their impaired natural healing. Their PASI score decreased to zero after five days of Dual-F-NALP treatment.
"Our goal was to reconstitute the balance between skin and immune system in psoriatic plaques," said Sachdeva. "Since this therapy targets the vicious cycle within skin over activation and immune hypersensitivity in the deeper dermal layers, the chance for relapse of the disease is less. We anticipate a once-a-day application with the therapeutic effects lasting longer than current topical treatment, which need to be applied multiple times a day. It is possible that this increased effectiveness will translate to early recovery from psoriatic lesions, and that is an area we will be examining in our future work."
Sachdeva compared their formulation with Tacrolimus, an existing topical ointment used to treat psoriasis. Since Tacrolimus is an immunosuppressant, a main side effect is redness and itchiness around the application area and long-term use is avoided because it has been linked to skin cancer and lymphoma.
The next stage of Sachdeva's research is to test in humanized mouse models with psoriasis plaque and conduct toxicology tests.
This article is originally from www.sciencedaily.com, Nov. 14, 2013.