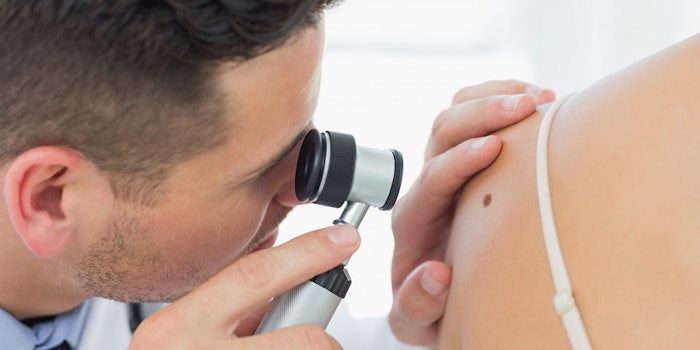 At Face & Body Northern California 2017, the Melanoma Foundation of New England will be hosting The Skinny on Skin, an informative class that will provide instructions on how to detect and talk about melanoma.
Premiering for the first time at Face & Body Midwest 2017, the class provided instructions on how to spot suspicious-looking moles and lesions on clients. Additionally, the class provided information on: 
How to screen suspicious moles while performing skin care and salon services;
Tips on how to talk to clients about findings;
The types of melanoma, basal and squamous cell carcinoma; and
How to provide 'next steps' for clients with melanoma concerns. 
This class will be offered at two times at Face & Body Northern California. The first will take place on Sunday, Aug. 27, 2017, from 1:00 - 2:30 PM, and the second will take place on Monday, Aug. 28, 2017, from 1:30 - 3:00 PM. This 90-minute course was a sold-out event at Face & Body Midwest and will be a sought-after class at this year's California event. Register for the class today.