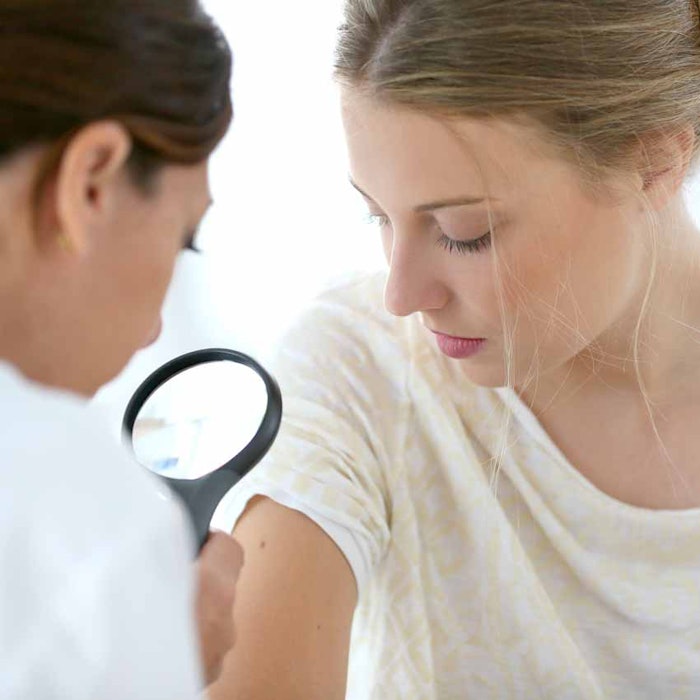 One in five Americans will develop skin cancer in their lifetime.1 Therefore, 20% of the clients that you see will encounter skin cancer at some point in their life. Imagine if you had the tool to allow them to detect it early and potentially save their lives.
Estheticians are in this business because they truly care about their client's skin and what better way to care for it than to prevent its degradation. Sure, the ABCDEs of melanoma are invaluable knowledge that can help you detect something odd on a client's (or your own) skin and refer them to a dermatologist, but what if you had an app to back you up with a 73% accuracy with only a picture?
Researchers from the University of Bucharest have developed an app called SkinVision, which uses fractal geometry as part of its algorithm to detect unnatural tissue growth in photos submitted. After assessing the photo, the app provides a risk rating and recommendation to potentially be shared with an individual's doctor.
The apps founders emphasize that the app was not designed to take the place of regular checks at the doctor, but rather to be used in between checks. And, if you happen to be treating that person in between regular visits and notice an odd lesion, you could help pursuade that individual to go to the doctor.
Early detection of skin cancers and melanoma can help lead to a successful treatment and ultimately save someone's life. The app is available for both Android Samsung S4 and higher and iPhone 4S and higher.
Regarding individuals at highest risk, the company notes on its website, "SkinVision wants to support individuals of all ages that are in the skin cancer risk category. We target people who have spent a lot of time outside with sun exposure, people with a pale skin, red hair, more than 50 moles on the skin, more than 3 striking birthmarks and/or a family history of melanoma."
References
1. www.skincancer.org/skin-cancer-information/skin-cancer-facts