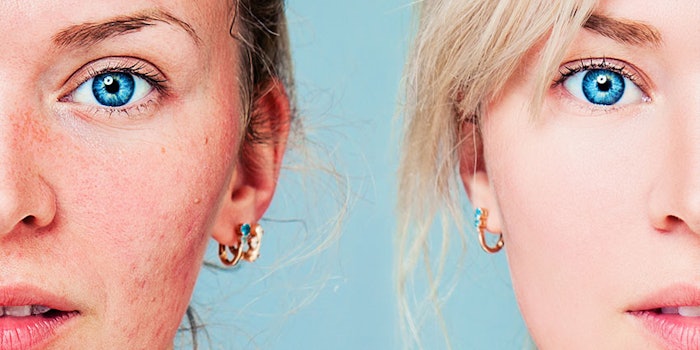 Acne and rosacea, two of the most common skin diseases, were on the mind during the American Academy of Dermatology's (AAD) 2017 Summer Meeting. Industry experts joined to discuss what is new on the two conditions, including recent research and treatments.
Read on for a sample of the topics discussed in the session, directed by Hilary Baldwin, M.D.
Hormonal Options
Specific types of acne are better suited to hormonal therapy than others, such as breakouts that occur on the lower face or neck, comedones with seborrhea, perimenstrual flares or late-onset or persistent acne.
In her presentation on the topic, Hormonal Therapy for Acne: Pros and Controversies, Bethanee Schlosser, M.D., weighed various options for hormonal treatment, such as combined oral contraceptives and off-label use of the diuretic spironolactone. Patients and clients should be screened for hormonal therapy by taking a thorough history to ensure that no contraindications exist.
Microbiome
Data on the microbiome shows that each person's microbial distribution is different, including those between acne and rosacea sufferers and those with healthy skin—the different pathologies equate to different bacterial landscapes.
Genetics and skin barrier and immune system health all play a part in maintaining the microbiome of a person with compromised skin, according to Adam Friendman, M.D., in Frenemies: Cutaneous Dysbiosis in Acne and Rosacea. 
New Therapies
Also discussed at the panel was BPX-01 (BioPharmX), a hydrophilic gel topical application of minocycline. Currently, an investigational drug, BPX-01 was found to reduce acne lesions by 59% in a recent study.
"The dermatology community is excited about these promising clinical results. … There has been little innovation in acne treatment for several decades," said Baldwin, also co-chair of BioPharmX Medical Advisory Board.
The Acne and Rosacea session took place during the AAD's 2017 Summer Meeting. Check aad.org for future meeting dates.