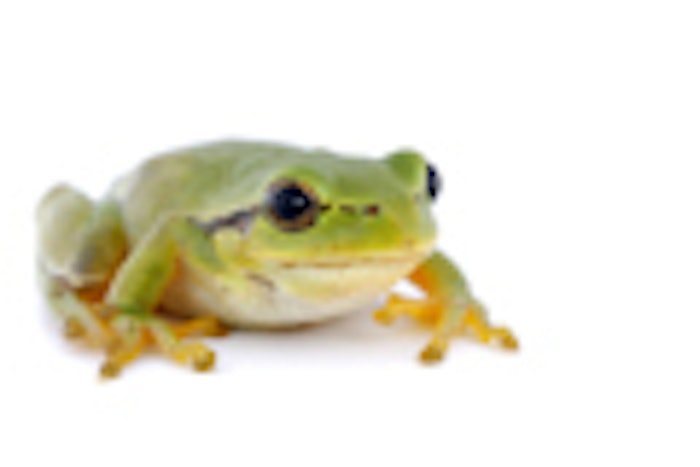 The bullfrog may harbor a valuable anti-aging substance for humans, South Korean researchers say.

A team led by Professor Kim Se-kwon of Pukyong University in Busan says it isolated a peptide with antioxidant properties from bullfrog skin.

Because of the properties, the material is useful in removing free radicals--molecules that hasten the aging process of human cells.
Alpha-tocopherol, also known as Vitamin E, is traditionally considered as the most active antioxidant in humans and widely used in medicines and health supplements.

But its price keeps rising because of surging world demand.

"The new sustance can provide an economic alternative to tocopherol," Kim told AFP Tuesday, referring to another antioxidant. The team's discovery was published by Bioresource Technology, an international journal, last year.

"Because it is water-soluble, the substance may be consumed in much more diverse ways than the oil-soluble tocopherol. You may put it in soft drinks, for example," he said.

The newly found material is also 10% more efficient than tocopherol in curbing oxidisation, he added.
Agence French-Presse, February 26, 2008