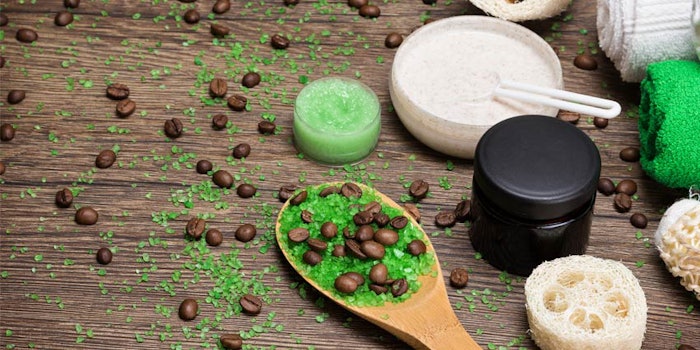 Many skin care products, including face masks, serums and creams, feature caffeine as an active ingredient, claiming it can improve skin. According to The Cleveland Clinic and esthetician Lori Scarso, caffeine can provide skin care benefits, but they are not permanent.
Related: The Benefits of Copper Peptides
Like a cup of coffee's ability to give the mind a temporary boost of energy, caffeinated skin care products can add a temporary boost to the skin.
It won't cure wrinkles, fine lines, under-eye bags and puffiness—just temporarily change the appearance—therefore, it is not a treatment, according to Scarso.
Caffeine is an antioxidant, which is a popular ingredient to protect skin from damage caused by free radicals—molecules that break down collagen and cause fine lines and wrinkles.
Caffeine is a vasoconstrictor, which means it makes blood vessels constrict. That reduces blood flow to the skin, temporarily presenting a brighter and smoother appearance.
Caffeine can help with microcirculation, which constricts the blood vessels and helps temporarily reduce discoloration in the skin, including dark circles and under-eye bags.
When applied to the skin, caffeine's anti-inflammatory properties help reduce redness from sun overexposure. It can also stimulate enzymes and break down fats, temporarily dehydrating fat cells and lessening the appearance of skin dimpled with cellulite and streaked with stretch marks, according to Scarso.
Because of its ability to temporarily produce a smoother and firm appearance, caffeinated creams are especially popular in the summer.