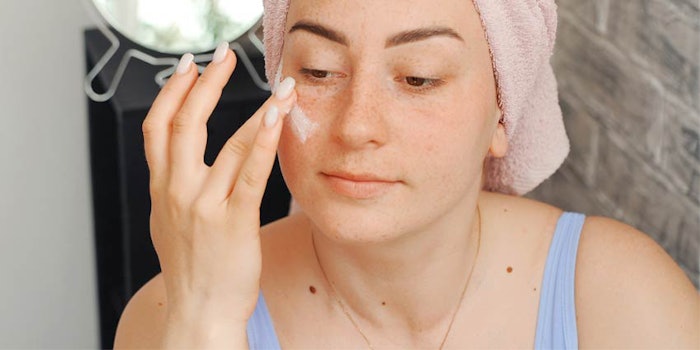 Malic acid is typically found in crisp apples and tart glasses of wine, but it can also be an ideal exfoliant for sensitive skin, according to New Beauty.
Related: Ingredients To Stay Away From While Pregnant
Malic acid is part of the alpha hydroxy acid (AHA) family and is naturally produced in the body, but also generally derived from unripe fruit, often apples. It can be used to exfoliate dead skin cells at the outermost layer of the skin and balance the pH levels of the skin and skin care products, according to dermatologist Joel Schlessinger, M.D.  
Malic acid is a gentler AHA because it has a molecule size larger than most, so it doesn't penetrate the skin as deeply and has a slower absorption rate, creating a gentler treatment ideal for sensitive skin, says dermatologist Julie Russak, M.D.
According to Russak, malic acid breaks down desmosome bonds between epidermal skin cells and speeds up cellular turnover, which improves skin texture, fine lines and wrinkle, while brightening the skin.
Schlessinger recommends using malic acid twice a day combined with stronger AHAs for better results. It is essential to follow up the use of malic acid with sunscreen because the skin is more susceptible to damage.