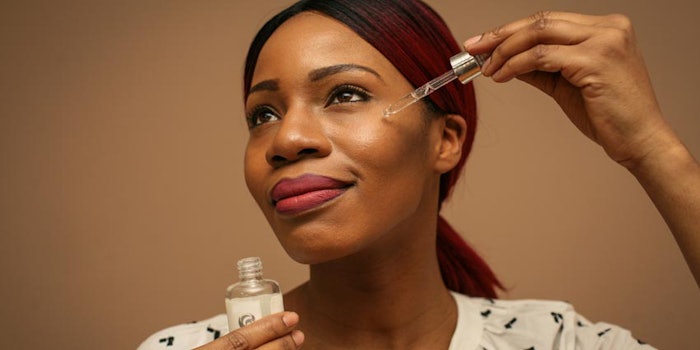 Need a new hero ingredient for 2021? Hypochlorous acid might be just that! According to an article by the Cleveland Clinic, the ingredient has many skin care benefits for users with sensitive skin and disinfecting benefits that can even help in the fight against the COVID-19 pandemic. 
Dermatologist Shilpi Khetarpal, MD., states that hypochlorous acid "exists in the body and is created by white blood cells as a defense system against infection and bacteria." The acid attacks pathogens and attempts to destroy any unwanted intruders. 
The ingredient was then utilized by chemists in formulas for cleaning/disinfectant products. Manufactures mass produced these products and the acid is now being used to effectively reduce bacteria and infections. 
Dr. Khetarpal says that these actions can also rollover into skin care to provide cleansing benefits for people with sensitive skin. Estheticians can use this ingredient to "fight bacteria that causes clogged pores and acne, speed up healing, repair damage and combat inflammation in conditions like eczema and psoriasis."
Because the acid is "naturally produced in the body's immune system," it is non-toxic and extremely gentle when applied to skin. The ingredient can often be found in the form of anti-bacterial sprays, serums and creams.