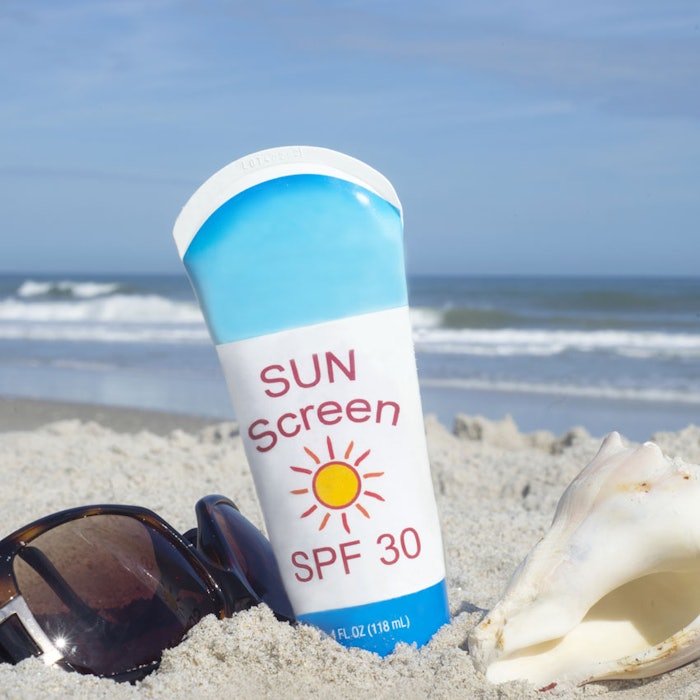 Sunscreens protect the skin from skin cancer and premature aging, but they also inhibit the body's ability to produce vitamin D by nearly 98%. It is estimated that 40% of children and 60% of adults are deficient in vitamin D, but people need to wear sunscreen for skin protection. Therefore, researchers developed a sunscreen that protects the skin while allowing the body to manufacture vitamin D from the sun.

Sunscreen Formulations
Sunscreens are typically formulated with several compounds that absorb varying wavelengths of UVB radiation. Ingredient creators of Solar D reorganized those filters to provide the same SPF as regular sunscreen but allowed some UVB through for vitamin D production.
The UV filters used included Active Ingredients: diethylamino hydroxybenzoyl hexyl benzoate, butyl methoxydibenzoylmethane, octocrylene Homosalate and octyl salicylate. The researchers compared their sunscreen to a sunscreen with a traditional sunscreen, both at SPF 30, to find that their sunscreen showed up to 50% more production of vitamin D in vitro.
The researchers conducted a number of tests to ensure that while the sunscreen allowed the body to product vitamin D, it also kept erythema to a minimum. The sunscreen is available in Australia, with plans of coming to the U.S. market in summer 2016.
Source: PLOS One