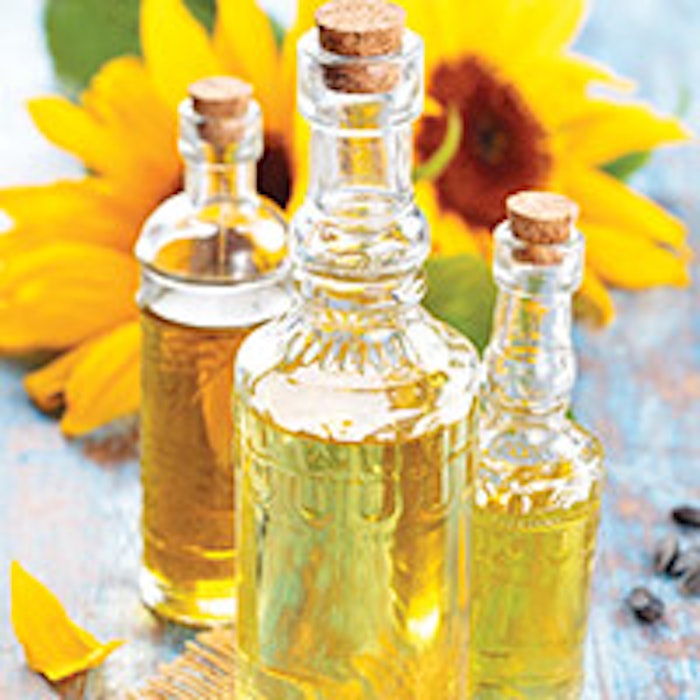 Natural skin care has roots that stretch as far back as ancient Egypt. Without having access to the scientific advancements available today, they realized the pro-youth, nourishing and hydrating benefits of certain botanical ingredients and oils in skin care.
Although some natural healers have carried on the practice of using botanical oils, somewhere along the way, oils fell out of common use. Today, a great deal is known about extracting and refining these oils in order to unlock their powerful potential—and demand for exotic oils is growing. These, however, aren't your average oils—they are light, silky, able to be absorbed and refined to deeply nourish the skin; and they should be a staple in every client's regimen—just like the little black dress in every client's closet.
Specialty oils are highly moisturizing; however, they also have a host of other active properties and have beneficial emollients, humectants, carriers and barrier-protectors. There are also a number of new varieties with promising pro-youth capabilities.
Not an average oil
Not all oils are created equal. Some are heavy and greasy, leaving an oily residue on the skin, while others will actually dehydrate the skin. Exotic oils are quite the contrary—they are food for the skin. They are refined, light, noncomedogenic, able to be absorbed and sustainable.
Oils have been used throughout history for beauty, massage and aromatherapy, as well as in food preparation. Although still used in many of these applications, today it is known that exotic oils may also be used as a primer under makeup; to hydrate; and for treating certain skin challenges, including aging, scarring, acne and age spots. Don't let the fact that they're oils fool you though; they are actually highly beneficial to those with oily skin. Many are also multipurpose—some oils not only deliver benefits to the skin, hair and nails, but also provide aromatherapeutic properties for mood-enhancement.
The natural molecular composition of exotic oils enables them to be easily absorbed by the skin, delivering potent antifungal, antibacterial and anti-inflammatory benefits from various plants, fruits, vegetables and fats. Primary benefits of specialty exotic oils include the following.
Pro-youth—With a high content of essential fatty acids (EFAs), vitamins and antioxidants, exotic oils are effective pro-youth ingredients. Several varieties contain a high level of vitamin A, which stimulates cell turnover and collagen production. Vitamin E, another common property, neutralizes free radicals that can damage collagen.
Hydration—Most varieties of exotic oils prevent transepidermal water loss (TEWL) by locking moisture in the skin without being greasy or heavy. They are also beneficial in regulating and balancing oil production.
Nourish, repair and protect—Vitamins and antioxidants are key to repairing free-radical damage, and building the skin's protective barrier and immunity. Exotic oils are rich in vitamins and antioxidants, as well as palmitic acid, gamma linolenic acid (GLA) and EFAs, which all work together to nourish, repair and protect the skin. Many have also proven beneficial in the treatment of skin conditions, such as psoriasis, eczema and acne.
Types of exotic oils
Oil from grape seeds, pumpkin seeds, soybeans and rose hips have long been used for hydration, antioxidants and exfoliation. Although these are still relevant and extremely beneficial to the skin, there are a number of new, promising exotic oil varieties finding their way into cosmeceuticals. Following is a glance at some of the tried-and-true and interesting exotic oils to watch for—and the powerful skin benefits they deliver.
Apricot kernel oil (Prunus armeniaca). Apricot kernel oil is extracted by cold-pressing apricot kernels, and is ideal for sensitive and oily skin because it is rich in omega fatty acids. It balances hydration in the skin and delivers GLA, which helps firm and tone. Vitamins A and E, found in apricot kernel oil, soothe and provide re-youth benefits to the skin. It is a readily absorbed emollient that improves the texture and health of dry and aging skin.
Baobab oil (Adansnia digitata). Cold-pressed from the seeds and fruits of the baobab tree—known as the "upside down" tree, which is native to Africa—it delivers a potent dose of vitamins A, D, E and F, as well as omega-3, -6 and -9 fatty acids, and palmitic acid. It's hydrating, improves elasticity and fights free radicals.
Broccoli oil (Brassica oleracea italica). Broccoli is not only great for its nutritional value, it's also great for the skin, as well. It's an amazing source of vitamins A and E, erucic acid—omega-9 fatty acid, arachidonic acid and polyunsaturated fatty acids. It boosts collagen production, stimulates cell turnover and increases skin's suppleness. With its high dose of erucic acid, it helps give skin a radiant glow.
Evening primrose oil (Oenthera biennis). Primrose roots have been used throughout history to heal wounds. Evening primrose oil is high in linoleic acid and GLA, which help maintain cohesion in the stratum corneum and reduce TEWL. Its high antioxidant count helps counteract the effects of inflammation and oxidation in the cells.
Jojoba oil (Simmondsia chinensis). Actually a wax ester from the seed of the jojoba tree, jojoba oil has been shown to help balance oil levels in the skin and is noncomedogenic. It is exceptional for treating acneic skin and, because it contains gadoleic acid, which helps prevent TEWL, it's also beneficial for dehydrated skin.
Sunflower oil (Helianthus annuus). Although it is high in vitamin A and D content, as well as lecithin and oleic acid, sunflower oil is most noted for its extremely high vitamin E content. This makes it an excellent emollient, locking in moisture to keep the skin hydrated longer. Sunflower oil also has powerful antioxidant properties, which help stave off free radicals, and protect the skin's collagen and elastin structure. It also provides anti-inflammatory and antibacterial activity.
Sea buckthorn oil (Hippophae rhamnoides). Rich in beta-carotene, vitamin E, palmitic acid and oleic acid, it softens and strengthens the skin, and reduces scarring and inflammation, allowing skin to heal itself. For these properties, it's very valuable in treating acne- and rosacea-prone skin.
Quality and concentration
Keep in mind the quality of the oil will impact its efficacy. The country of origin, climate, concentration of the ingredient and extraction method all impact the quality. Good oils will be organic, sustainable, cold-pressed and highly refined. This ensures the full benefits of the oil are realized and no unwanted ingredients are introduced to the skin.
Similarly, when specialty oils are added as an ingredient in a topical formula, the concentration matters. Don't be fooled by clever marketing that hypes the use of exotic oils. Conduct research on the levels included to ensure it contains more than just trace amounts. To realize the true benefit, higher concentrations of pure oils must be used.
When properly extracted, refined and formulated, exotic oil topicals deliver powerful results for a variety of skin types, especially those challenged by aging, dehydration and other damage. Be on the lookout for these exciting exotic oils; they'll soon become every clients' little black dress for their skin.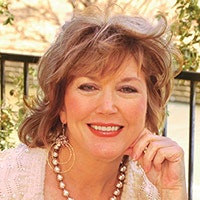 Rhonda Allison is the founder and CEO of Rhonda Allison Cosmeceuticals and RA for Men. She is also an author and internationally known speaker with more than 30 years of esthetic experience and can be contacted at 866-313-7546 or via e-mail at information@rhondaallison.com.