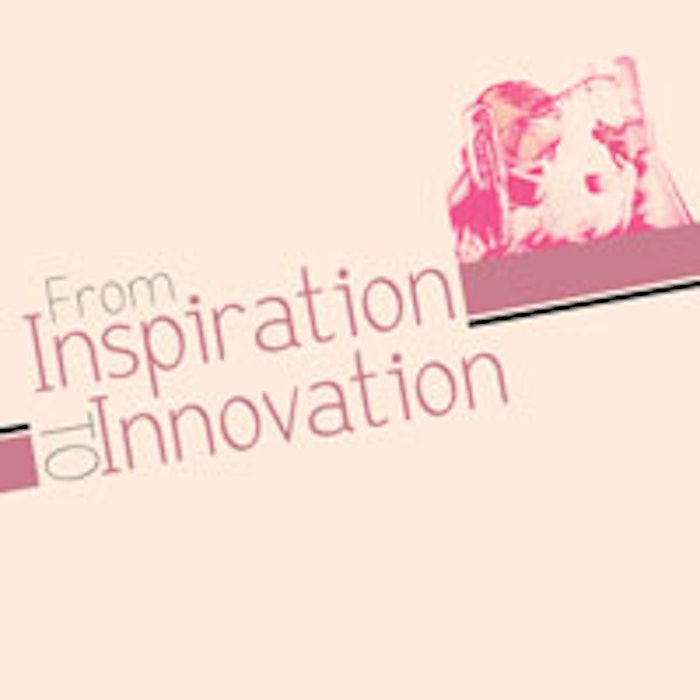 Editor's note: This article originally appeared in the July/August 2011 issue of GCI magazine and is being reprinted with permission. All rights reserved.
Ingredients are much more than the various components of the recipes that comprise skin care formulations—they,re the reason the product delivers its promised results; they,re a reflection of the brand,s mission; and they,re an integral part of a successful marketing campaign. Drawing inspiration both from consumers, desires and unique sources, ingredients are forging connections with today,s educated consumer in unprecedented ways.
Higher learning
According to the experts, looking into the latest developments in the world of scientific research is often the first step to finding the most innovative ingredients. "We are predominantly focused on being the next generation of skin care, not a 'me-too' manufacturer," explains Rebecca James Gadberry, CEO of YG Labōratories, a private label manufacturer based in Huntington Beach, California. "We take a look at what's going on in the world of research—not only with skin but also with genetics. Then we work with vendors to make sure they are developing along the lines of our interests."
Likewise, Eric Perrier, executive vice president of research and development for LVMH Parfums at Cosmetiques in St. Jean de Braze, France, asserts the importance of crossing ingredient innovations over from different industries. "I believe it is the responsibility of luxury brands to open doors by proposing new alternatives and using some exclusive noble materials, polymers and ingredients generally not used before in the cosmetic field," he says. "In that sense, our innovations are the result of the combination of our large, international and sustainable network of collaborations with suppliers, subcontractors, public and private research centers, and universities. Our researchers have developed very intense worldwide networks, each one of them being connected with the others, which allows us to be agile, very scientifically based, very demanding, but in turn, very innovative."
The power of peptides
One such development that has deftly made its way from the scientific community into the skin care market is peptides. Many suppliers continue to reap the benefits of this ingredient family. "Peptides created a sensation when palmitoyl pentapeptide launched in 1999, and are still strongly in demand today," says Cheria Orozco, director of product development at Chandler, Arizona-based private label manufacturer CoValence Laboratories.
Despite more than a decade on the market, suppliers are continuing to keep peptides groundbreaking. "Our vendors are bringing new peptides every week," says Gadberry, noting that discovering new uses for peptides keeps them fresh and in demand. "They started out as good anti-agers for firming and wrinkle correction. Now, we're looking at them for skin lightening, hypopigmentation, rosacea and acne, and there are even foaming peptides. We're going to see a very, very big blowout in peptide technology, and we are going to see a lot from it in the next few years."
According to Art Rich, PhD, founder and chief consultant of A. Rich Development in Chestnut Ridge, New York, one key selling point of peptides is that they seem both high-tech and natural simultaneously. "The use of the peptide molecules to provide benefits at targeted sites is a bio-techno idea that gives the consumer a feeling that these ingredients are part of the life cycle, and are also thought to be of natural origin."
A natural connection
Consumers want highly advanced skin care, but they often want it from ethical, sustainable sources, and to be as "natural" as possible. One example of this is the increase in the use of plant extracts in personal care. According to Rich, "The use of extracts from berries—such as cranberries and blueberries—as a natural source of powerful antioxidants to improve skin appearance and function," is a trend to watch. Moreover, the crossover between the personal care and nutraceutical segments is becoming more evident as nature's edibles are maximized for their anti-aging powers. "The nutritional supplement business will look to incorporate personal care innovations into its product mix," he adds.
As consumers are becoming more environmentally aware, the importance of an ingredient's origin is increasing more and more. "Today, we need not only insist on the fact that proposed ingredients must be approved everywhere from a regulation perspective, but that they must be aligned with our customers' expectations about sustainable development, respect of the environment, and of the biodiversity and ethical use," Perrier explains. "We will focus our efforts more and more on ingredients that are in support of our values in the future to reinforce our implications with the values of our customers."
CoValence achieves this aim with its plant stem cell offerings. "With consumers increasingly concerned about sustainability, plant stem cells connect with consumers on many levels in the fight to stay young," notes Orozco. "The technology allows us to tap into rare natural resources, far surpassing standard extracts in purity and potency, without harming the environment. The technology intrigues consumers, as it seems almost futuristic while being nature-made. It's the best of both worlds."
When it comes down to it, the ingredients that make the biggest impressions on consumers—and inspire their loyalty to a brand—are the ones that the consumers can correlate with a reflection of their ideals of themselves. "What really makes the connection with customers is all about emotions: emotion of a texture, emotion of a poly-sensoriality, emotion of an immediate effect or a long-term visible effect," asserts Perrier. "Innovations are discoveries that meet customers' needs. A new ingredient is very rarely about emotion alone, but a combination—encapsulated in a precious formulation; surrounded by perfect and meaningful packaging—could be."
Lisa Doyle was formerly the associate editor of GCI magazine and is a freelance writer in the Chicago area. Her work has appeared in Skin Inc. magazine, Salon Today, America's Best, Renew and Modern Salon.