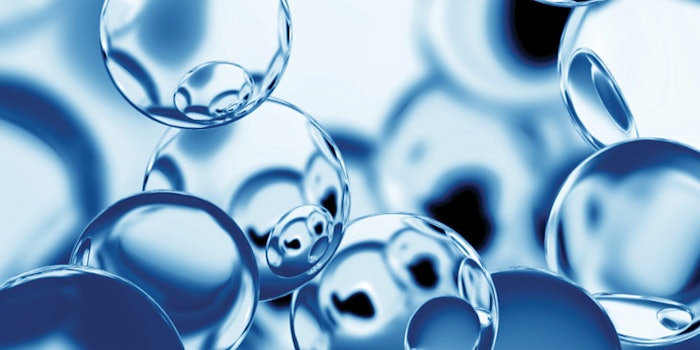 Peptides, derived from the Greek peptós meaning "to digest,"1 are small protein molecules consisting of two to 50 amino acids; molecules with more than 50 amino acids are considered proteins. Peptides are often subdivided into oligopeptides—i.e., of just two (dipeptides), three (tripetides), four (tetrapeptides), etc., amino acids, up to 20; or larger polypeptides with many amino acids. In fact, proteins are created by one or more polypeptides.
Peptides are native to practically all life forms and serve important biological functions, especially metabolism. Types of peptides include: plant, bacterial/antibiotic, fungal, invertebrate, amphibian and skin, venom, cancer/anti-cancer, vaccine, immune/inflammatory, brain, endocrine, ingestive, gastrointestinal, cardiovascular, renal, respiratory, opiate, neurotrophic and blood-brain, among others.2
According to the book The World of Peptides,3 two or more centuries ago, proteins were first recognized as the primary building blocks of life, but the significance and broad-ranging roles of peptides in practically all of life has only been known for the past 50 years or so. Peptides are found in every cell in the human body.4 They give structure to cells including collagen, elastin and keratin. They also are involved in complex processes such as cell signaling.
Exerting Action
In order for a peptide to exert activities, it must bind to a receptor that is specific for that peptide and located within the membrane of relevant cells.4 Upon binding, the peptide prompts the receptor to activate entities in the cell to stimulate a series of biological events.
Signaling peptides mainly comprise: peptide hormones, neuropeptides and growth factors.5 Also referred to as biopeptides, they function as messengers between cells. Growth hormones, for example, as their name suggests, stimulate growth. Insulin and glucagon also exemplify well-known peptide hormones, as well as human growth hormone (HGH), or somatotropin.6
Signaling peptides found in neural tissue are neuropeptides, and in contrast to closely targeted neurotransmitters, have diverse effects. Among other things, they can modify gene expression, local blood flow and the formation of synapses (think botulinum toxin).
Finally, peptide growth factors engage signaling to regulate animal cell growth, metabolism and differentiation.5, 7 Examples include epidermal growth factor (EGF), fibroblast growth factor (FGF) and others. While the term growth factor was used initially to describe secreted substances that enhanced cell division, this term now includes peptides that stimulate or inhibit the progression of cells through mitosis, as well as proteins that act principally to regulate cellular differentiation.7
Cosmetic Applications
Peptides are well-known for their utility in cosmetic and skin care applications. They have been used to stimulate epidermal and fibroblast growth, to reinforce the skin barrier and to intercept cellular messages to decrease muscle movement and soften the appearance of wrinkles.
A recent paper reviewed a multitude of benefits from plant- and microalgae-derived peptides for skin.8 It noted that all plant and microalgae-derived peptides used in cosmetics and skin care are formulated as mixtures of many different protein fragments, obtained by the hydrolysis of larger proteins using either chemical or enzymatic approaches.
Based on the protein source and method of processing, different biological functions are possible. Examples included: Avena sativa (oat) enzymatic hydrolysates to reduce oxidative stress-induced injury in skin fibroblasts; Glycine max (soybean) total lysates to improve wound healing by increasing ECM synthesis and promote cellular adhesion; Triticum vulgare (wheat) chemical/enzymatic hydrolysates to improve skin's healing capacity and impart anti-inflammatory effects; and Arthrospira platensis (spirulina) enzymatic hydrolysates to promote hydration in skin cells and counteract osmotic stress damage by modulating gene expression.
Ahsan also reported9 peptides and proteins most frequently used in skin care and cosmetics. According to the article abstract, in skin care, amino acids such as serine, threonine, alanine are common ingredients since they function as natural moisturizing factors that act as water-binding molecules. Amino acids and their salts, such as arginine and glycine, are used in both skin and hair conditioning agents in cosmetic formulations.9
Also, peptides having short amino acid chains are used to impart anti-aging activities; for example, stimulating collagen and elastin synthesis in skin, and improving surface healing.9 However, according to Ahsan, the main benefit of using proteins in cosmeceuticals is to improve skin hydration, which subsequently has the effect of reducing wrinkles and improving barrier function.9
Recently, one cosmetic ingredient supplier introduced an encapsulated biomimetic peptide inspired by sea anemone venom to soothe sensitive skina by inhibiting the pain receptor TRPV1.10
Another peptide-based technologyb based on a nona- or oligo-peptide was developed with the aim to "awaken the cells of the skin by activating their 'alarm clock.'" According to the ingredient supplier, this product was shown to increase the JARID1a protein and clock genes, in turn visibly improving skin's complexion through revitalizing and anti-aging activities.11
In the Spa
Peptides are alive and well in the spa, found not only in anti-aging treatments but in a myriad of services.
The Spa at the The Lakehouse Inn in Geneva-on-the-Lake, Ohio incorporates peptides into a number of its facials, including its Anti-aging Facial ($99).The treatment starts with cleansing and moves to exfoliating treatments, containing plant-derived stem cells, peptides, AHAs and vitamin C, to provide the maximum in correction, prevention and nutrition.
Spa Radiance in San Francisco features peptides as the star in its Peptide Boost Facial (45/75 min, $198/225), where the ingredients are coaxed into the skin with the help of LED. After a cleanse and enzyme exfoliation, a blend of peptides are applied followed by LED to push the actives 50 times deeper into the skin to address fine lines, wrinkles, pigmentation and scars. The facial helps to plump and hydrate skin.
The Cellular Renewal Facial (60 min, $120) at Anjou Spa in Bend, Oregon was designed to soften fine lines, smooth blemishes and reveal radiance in mature skin. This facial layers arctic berry, lingonberry seed oil and hibiscus seed extract with hyaluronic acid, collagen-boosting peptides and re-mineralizing vitamins.
With all the peptides available, skin care professionals can find unique combininations of these amino acid pairings in many products on the market.
For example, Rhonda Allison
combines palmitoyl tripeptide-38 and acetyl hexapeptide-30 in its Peptide 38 Serum to actively correct the signs of aging. Along with two MMP inhibitors, the peptides stimulate collagen activity, rebuild the skin, provide structural and antioxidant support, hydrate and smooth wrinkles.
In Aesthetic Back Bar's Eye Renewal Serum, acetyl tetrapeptide-5, steareth 20-dipeptide-2 and palmitoyl tetapeptide-7 are combined with plant stem cells and echinacea to reverse the signs of aging around the eyes.
Pevonia's lumafirm Repair Cream Lift & Glow uses repairing peptides along with lightening actives and antioxidants to brighten, firm and rejuvenate skin. Oligopeptide-68 evens the skin tone and brightens the skin, while palmitoyl tetrapeptide-3 firms, smoothes and rejuvenates skin.
VoluDefine Rich from CelleCle utilizes three peptides: hexapeptide-38 HCl to increase cell communication to strengthen the barrier and reduce environmental aging; acetyl tetrapeptide-2 to improve skin firmness, suppleness, elasticity and reduce skin flaccidity and sagginess; and palmitoyl tripeptide-38 to support six skin-rebuilding constituents of the ECM (extracellular matrix) and EDJ (epidermal-dermal junction).
Conclusions
The story of peptides for skin care benefits has been built, building block by building block, over centuries of trial and error. Many would agree, it has risen as a prominent landmark amidst the landscape of today's most effect skin care.
References
www.cosmeticsandtoiletries.com/formulating/function/antiirritant/Mibelle-Biochemistrys-SensAmone-P5-562444691.html
Footnotes:
a SensAmone P5 (INCI: Pentapeptide-59 (and) Hydrogenated Lecithin (and) Butyrospermum Parkii (Shea) Butter (and) Phenethyl Alcohol (and) Ethylhexylglycerin (and) Maltodextrin (and) Water (aqua)) is a product of Mibelle Biochemistry.
b Dawnenergy (INCI: Not Available) is a product of Lipotec.
Rachel Grabenhofer is the managing editor of Cosmetics & Toiletries, Skin Inc.'s sister brand for cosmetic chemists. She's a member of the Council of Science Editors and Society of Cosmetic Chemists, and for the past several years, has led judging panels to honor the best ingredients in cosmetics.