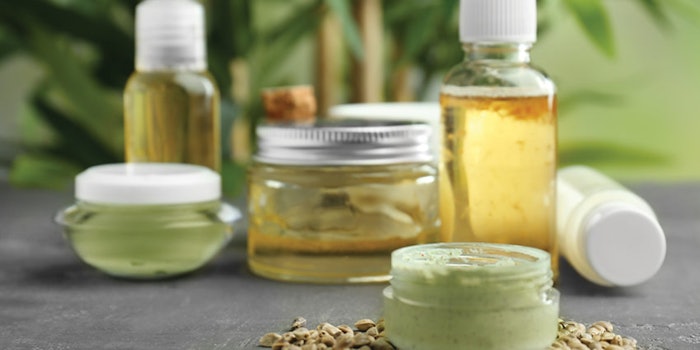 Cannabis is a budding industry. According to Grand View Research, the global medical marijuana market was valued at US $11.4 billion in 2015 and is projected to expand at a CAGR of 17.1% between 2018 and 2025.1 Hemp-derived cannabidiol (CBD) in particular (described below), is anticipated to become a billion-dollar market by 2020.2
In fact, the Brightfield Group estimated hemp CBD sales reached $170 million in 2016 and projected an impressive 55% CAGR, also through 2020. According to the firm, the market is booming thanks to the variety of CBD concentrates used to manufacture products ranging from edibles and topical ointments to treatments for medical conditions.2
As recently as May 2018, the Hemp Business Journal predicted the CBD market from hemp-based sources could grow 700% by 2020 to reach $2.1 billion. Although as Matt Karnes of Greenwave Advisors told Forbes, he expects the growing CBD market to exceed these expectations. "In terms of the CBD market size, I estimate an almost $3 billion market by 2021," he said.2
Deeply Rooted History
Cannabis—also referred to as Cannabis sativa, marijuana or hemp—has been used for medicinal and recreational purposes for centuries. The botanical is native to central Asia but has long been cultivated in Asia, Europe and China; it is also now grown globally in both tropical and temperate climates.
According to the Purdue University Center for New Crops and Plant Products,4 the oldest use of hemp appears to be for its plant fiber, while the seeds were later used for culinary purposes. The plant's narcotic effects apparently were discovered in India, where it was cultivated for other medicinal purposes as early as 900 B.C. In medieval times, it was brought to North Africa, where it is cultivated today primarily for narcotic purposes.4
Medicinally, the plants are tonic, intoxicant, antispasmodic, analgesic, narcotic and sedative, among other traits. Both the seeds and leaves have been used as folk remedies to treat tumors and cancerous ulcers. Preparations from Cannabis sativa root also are said to treat hard tumors and knots in the joints. In fact, a multitude of benefits have been reported from its use, ranging from easing alcohol withdrawal, anthrax and childbirth, to insomnia, lockjaw, migraines and snakebites. Topical applications include treatment for burns, inflammation and swelling.4
Cannabis, Hemp and CBD
As a point of clarification, while the terms cannabis, hemp, marijuana, etc., often are used interchangeably, according to one medical marijuana website,5 the way in which the plant is grown and utilized determines which term is correct. So, while hemp and marijuana are of the same genus and species—Cannabis and Cannabis sativa, respectively—they are used in different contexts.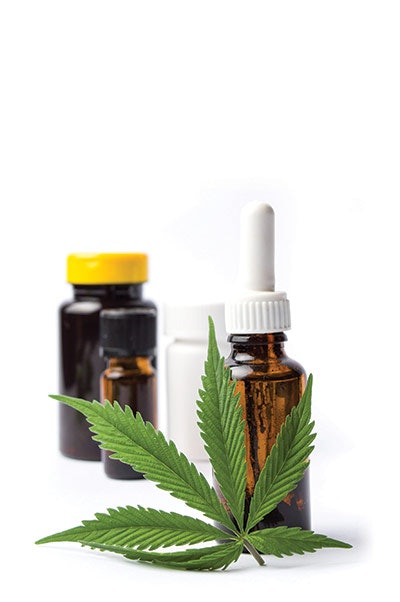 The terms cannabis or marijuana generally refer to plants used recreationally and bred to contain higher amounts (> 0.3%) of the psychoactive component delta-9-tetrahydrocannabinol (THC). Hemp, on the other hand, refers to Cannabis sativa plants containing only trace amounts of THC, which often are bred industrially for their oils and fibers. Only products made from hemp are currently legal to sell, buy, consume and ship.5
Cannabidiol or CBD is another word appearing on product labels. This active compound belongs to a larger group of chemicals known as cannabinoids. THC is another type of cannabinoid. These naturally occurring chemicals are two of approximately 100 cannabinoids that have been identified within the Cannabis sativa plant—although CBD and THC are typically present at the highest levels.6
Modes of Action
Cannabinoids work in part by acting on the body's natural and innate cannabinoid receptors, which activate the release of neurotransmitters for various functions. Due to their capacity to interact on this level, cannabinoids have garnered interest from health and medical industries.
Numerous studies have explored the potential for CBD in particular, which according to the National Center for Biotechnology Information,7 does not demonstrate the same psychoactive activities as THC. As folklore conjectured, studies have shown CBD acts as an analgesic, anticonvulsant, muscle relaxant, anxiolytic, neuroprotective, antioxidant and anti-psychotic activities.
Specific to inflammation and antioxidant activity, CBD has been shown to reduce the release of IL-8 and MMP-9—inflammatory mediators present in diseases such as psoriasis.8 Furthermore, hemp seed oil contains omega-3, omega-6 and omega-9 essential fatty acids, including linoleic and alpha-linolenic acids, which provide antioxidant and anti-inflammatory benefits to calm irritation and protect skin while adding moisture and even strengthening hair to prevent breakage.9
Lastly, according to the Journal of Cutaneous Medicine and Surgery,10 preliminary studies suggest cannabis and its derivatives could be used to treat acne, dermatitis, pruritus, wounds and even skin cancer, although additional well-controlled studies are necessary. However, side effects from cannabis are also well-documented and can include allergies manifesting as urticaria and pruritus, among others.
On the Label
How might Cannabis sativa appear on a product label? The International Nomenclature of Cosmetic Ingredients (INCI) Dictionary provides product developers with the approved names for cosmetic ingredients. It also records the reported functions of these ingredients.
In the case of cannabis (Cannabis sativa), extracts from the various plant parts and modified versions thereof are listed. Examples include11 Cannabis sativa: flower extract, flower/leaf/stem extract, leaf/stem water, seedcake, seedcake powder, seed extract, seed oil, seed/stem oil, stem powder and others. The ingredient also is listed as hydrolyzed hemp seed extract and protein, and cannabidiol itself.
Per the INCI dictionary, these ingredients function as hair and skin conditioners, anti-acne and astringent agents, and they impart antioxidant and skin-protection properties. The seedcake, or residue collected from the expression of Cannabis sativa seed oil, is noted for abrasive and exfoliating properties. In addition, the seed oils modified with glycereth-8 and PEG-8 show surfactant properties.
Cannabis sativa stem powder, i.e., powder obtained from dried and ground stems, can act as a slip modifier for sensory benefits. Finally, cannabidiol itself is noted for anti-acne, antioxidant, astringent and skin protection and conditioning properties.
In the Spa
In the past few years, use of cannabis in medicine, nutrition, beauty and wellness has risen dramatically in the United States. The spa industry is certainly part of this equation, with spas increasingly adding cannabis-fueled treatments to their menu and skin care manufacturers introducing products formulated with hemp seed oil or cannabidiol (CBD).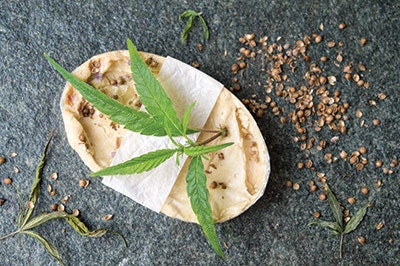 Unsurprisingly, many of the U.S. spas utilizing the beauty and wellness benefits of cannabis are located in Colorado. Recently, Utopia All Natural Wellness Spa and Lounge received national press attention for submitting its application to be the first legal cannabis spa in Denver. It was denied due to proximity to a child-care center; however, the spa offers services such as hemp massage, ganja yoga classes and plant based health education.
Also in Denver, the Hilton Denver Inverness began offering massage with CBD oil in 2017. It offers the CBD Massage (50 min., $150/80 min., $200) to help with joint and muscle pain, repair connective tissues, reduce stress and promote relaxation, but also offers CBD as an add-on to any massage for $30. The spa also features the CBD Facial (50 min., 150/75 min., $200) to fight cellular breakdown and boost cellular function due to the ingredient's antioxidant power.
Not far from Denver, TallGrass Spa in Evergreen, Colorado, announced the launch of its own private label line of CBD bath and body products. Of course, its CBD products can be added to a client's massage, skin care and nail care services at the spa upon request.
Chillhouse in New York offers a The CBD Focus ($15) as an add-on to any massage. This add-on uses a CBD massage balm also formulated with lidocaine, menthol and arnica to work one area in need of care. Also in New York, Harlem Skin & Laser Clinic is said to offer a Cannabis Facial, an hour-long treatment designed to moisturize, calm and brighten skin. On the other side of the medspa coin, MD Medical Spa and Wellness Center in Hyannis and Norwell, Massachusettes offers medical marajuana evaluation and recommendation letters for those in pain.
Mocine SalonSpa in Worcester, Massachusettes offers a number of cannabis-infused services including its DermaSound Facial with Original Cannabis Infused (60 min., $135), where cavitation, sonophoresis and microcurrent improve nearly all skin conditions.
A number of CBD treatments are also offered by Indulgences Day Spa in Denver, including the CBD Essential Oil Body treatment ($115). For the treatment, the company uses a CBD oil that is also formulated with coconut, kukui, watermelon seed, argan and jojoba oil for a moisturizing treatment.
To supply spas with the demand for cannabis-infused products, manufacturers have answered the call with unique takes on the ingredient.
BiON uses cold pressed organic hemp in its Restorative Balm, which was a product requested by their distributors in Finland for the extremely dry winter conditions causing cracked, dry skin. Along with olive oil, organic hemp provides moisturizing and healing benefits to the product.
To address aging, Dermamed has formulated hemp oil and CBD into its Ageless CBD Serum, which also addresses breakouts and dry skin. The serum is said to moisturize the skin and protect skin from free radicals.
Lira also uses hemp oil in its Lira Spa Body Nourishing Oil, where it helps nourish the skin. Moisturization is also the name of the game for emerginC in its Vitamin C, Hemp, Avocado and Argan Body Lotion. In the product, hemp seed oil along with avocado and argan oil, helps ensure smooth, soft skin.
As part of its Festival Edition, Babor released the limited edition Hemp & Peace Ampoule Concentrate in 2018. In the product, hemp seed oil is said to restore the skin's barrier function due to its omega 6 content.
BCL Spa has also just launched it Hemp CBD line of manicure and pedicure products. The line includes a soak, scrub, mask, massage cream, all formulated with hemp CBD to help relieve sore muscles and joints.
Finally, Glo Skin Beauty formulates with hemp seed oil in its Lip Balm, available in mint and cherry varieties. In the balm, hemp helps soothe and heal the lips.
Conclusions
For now, according to Karnes, just 15 states have warmed up to the idea of allowing only CBD. And 28 states in addition to Washington, DC, have legalized medical marijuana.3 However, as new benefits from this psychoactive-free extract are revealed, it appears the only direction this market will move is higher.
References