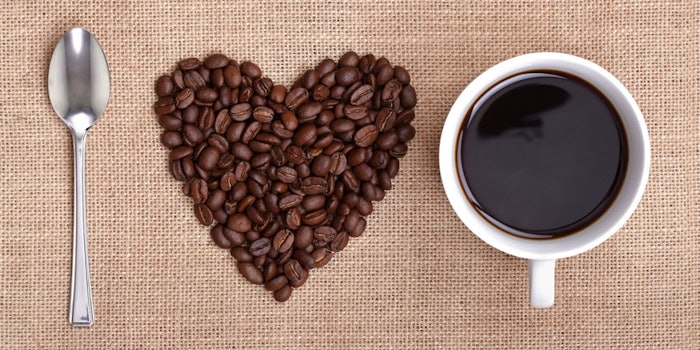 Does caffeine kick start your day? A green or black tea is a choice for some, but coffee is king for most.This article discusses the popularity of coffee not only as a drink but also for skin care.
History and Sourcing
Coffee drinking dates back centuries.The first evidence of coffee drinking can be tracked all the way back to the 15th century. The bean was transformed into a beverage to aid in concentration. Coffee beans are actually seeds of berries from the coffea plant. This rise and shine beverage is a popular traded commodity globally, with the majority of coffee being produced in Brazil.
Consumption
"Coffee before talkie," is the adage for millions of people. In fact, according to the International Coffee Association, 150 million Americans begin their day with a coffee or espresso drink. Double that number in Finland. However, Americans consume a lot more. Americans are the leaders, consuming 400 million cups of coffee per day. There's a reason Starbucks is on every corner.
Health Benefits
Coffee is more than a jolt to get your day started. The Mayo clinic published a report stating that coffee has health benefits, including protection from Parkinson's disease, type 2 diabetes, throat cancer and liver disease.
Skin Benefits
Filled with antioxidants, it's no surprise coffee has made its way from the kitchen to the spa. When it comes to skin care, coffee has been popping up as a key ingredient. The popularity of coffee in skin care and body products is booming. With caffeine being a natural constrictor and coffee a diuretic that aids in releasing unnecessary water and toxins, it's the perfect marriage for skin care. The combination produces benefits of repairing free radical damage, reducing inflammation, brightening and smoothing.
Pufiness reduction. Coffee and skin care, where dreams are made and skin is renewed...literally. The caffeine in coffee can reduce under eye puffiness by restricting blood flow to the area and reducing swelling.
Antioxidant. Chocked full of antioxidants, coffee can defend skin from damage, especially photo damage.
Exfoliation. Products such as body and facial scrubs contain actual coffee grounds. Coffee in a scrub form can brighten the skin, prevent clogged pores and soften fine lines.Coffee grounds are especially beneficial for exfoliation and cellulite reduction for the body. The stimulating properties of the coffee along the mechanical exfoliation and antioxidants is a superior choice in body exfoliation treatments.
Treatments
spa services are making coffee the star ingredient. It's good to stay current and offer unique services that attract attention and set you apart.
Coffee-dermabrasion. This is a mechanical exfoliation that offers immediate results of brighter skin and a smoother texture.
Java soother. The anti-inflammatory properties in coffee can reduce redness and puffiness. This treatment is ideal for the face or body.
Espresso mud pedicure. Pair coffee-infused treatments with a post shot of espresso. Don't forget to use candles that infuse coffee and chocolate into the air.
More Than A Gimmick
However you decide to incorporate coffee into your spa menu, just know that the offering is more than a pure gimmick. The antioxidants and health benefits are real, and your clients will love the pick me up, pampering and their glowing healthy skin.