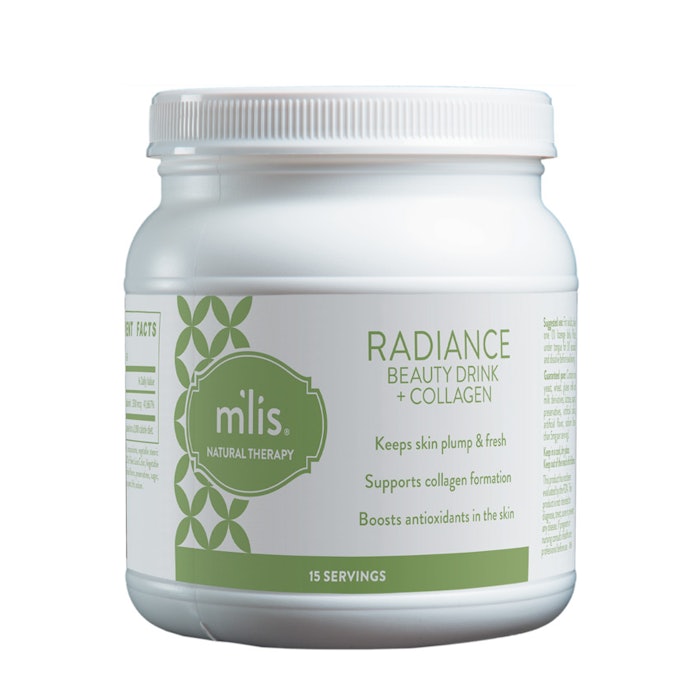 The Radiance Beauty Drink is a peachy mango collagen-boosting drink, which is blended with hydrolyzed collagen, biotin and hyaluronic acid to prevent premature aging and keep skin feeling fresh.
While supporting collagen formation and helping keep skin plump, the drink also boosts antioxidants in the skin.
The concentrated formula consists of hydrolyzed collagen 2, CoQ10, selenomethionine, MSM, lycopene, biotin, citric acid, beta carotene, malic acid, hyaluronic acid, zinc and vitamins C, D and E.
The Radiance Beauty Drink will be launching in November 2016. 800-548-0569, www.mlis.com