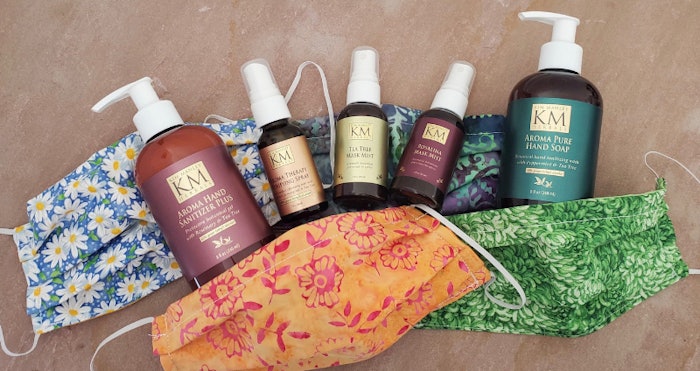 Spread only love with 65% organic grape alcohol and purifying essential oils!
Sampling our Aroma Hand Sanitizer Plus is as simple as inquiring with us! Made with 65% organic grape alcohol and naturally purifying essential oils, this is a home and workplace essential. Cleanse and nourish your hands and protect your clients, while refreshing your workspace with aromatherapeutic oils in our Aroma Wellness Collection!
Simply massage a dime-sized amount into your hands to moisturize with aloe vera and enjoy the aroma of tea tree, rose geranium and rosemary.
Included are key botanicals of:
Tea tree essential oil (purifying and cleansing);
Rose geranium essential oil (relaxing and clarifying);
Rosemary essential oil (herbaceous and energizing); and
Aloe vera (soothing and moisturizing).
Try our botanical hand sanitizer!
If you are new to us, complete our inquiry form (or the form on the right side of this page) to redeem your free sample of our botanical hand sanitizer! If you are already a customer, sign in to redeem your complimentary sample.
**Offer limited to one sample per professional customer to be delivered to continental United States addresses only.**