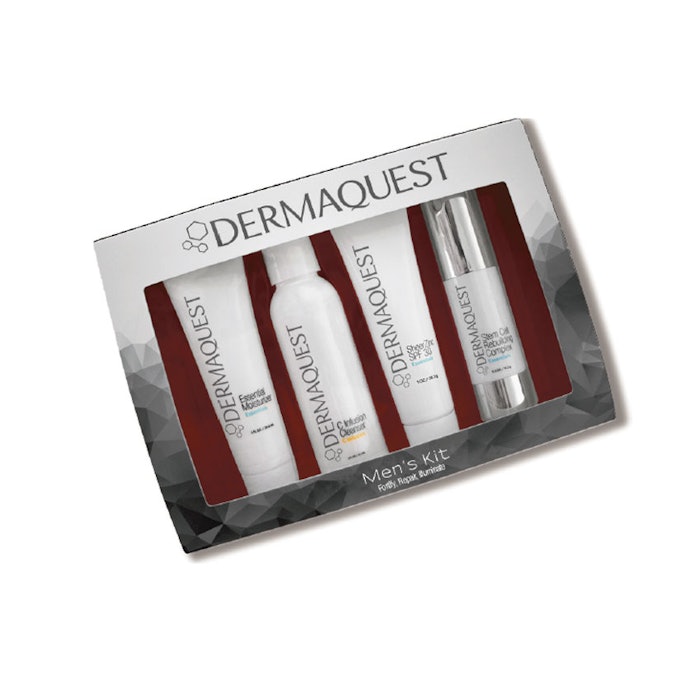 Men's Kit includes four treatments that are designed for the daily grooming needs of men. The collection includes a cleanser, complex, moisturizer and sunscreen to address specific concerns of the male clientele.
Included in Collection
C Infusion Cleanser: hydrates, purifies and preserves skin's pH, while slowing free radical damage.
Stem Cell Rebuilding Complex: fills, lifts and plumps fine lines, through plant-based stem cells.
Essential Moisturizer: refines texture and smooths fine lines for supple, balanced and taught skin.
SheerZinc SPF 30: uses micronized zinc oxide, Elix-Ir and Renovage to soothe, brighten and protect skin.
800-213-8100, https://dermaquestinc.com