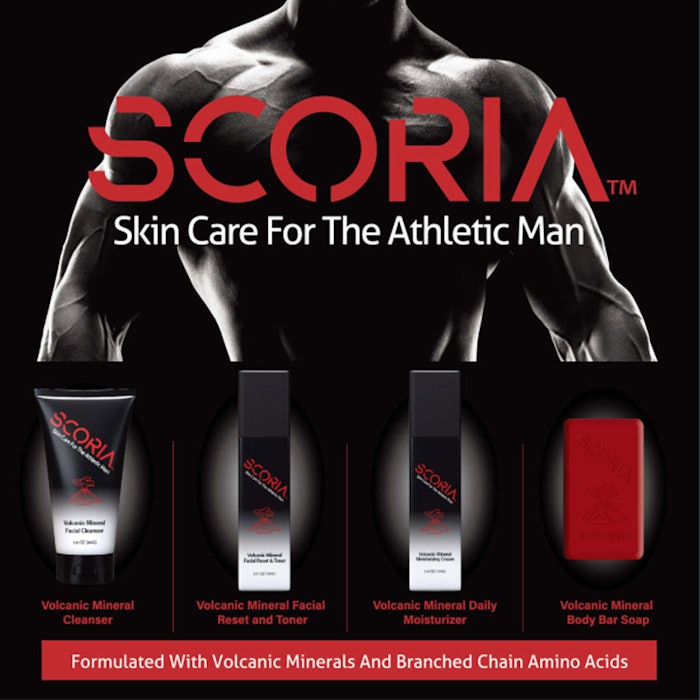 AminoGenesis Skin Care's Scoria Skin Care System For Men is designed specifically for the athletic male. The system is formulated with ingredients that meet the needs of a high performance lifestyle. The collection includes The Volcanic Mineral Cleanser, Volcanic Mineral Facial Reset and Toner, Volcanic Mineral Daily Moisturizer and Volcanic Mineral Body Bar Soap. 
Key Ingredients
Volcanic minerals are known to heal, soothe and refresh the skin. The minerals also control oily skin and surface bacteria while locking in hydration.
Branched Chain Amino Acids (BCAA's) build collagen, elastin and all skin proteins. They are powerful antioxidants and moisture binders. 
Hyaluronic acid is a powerful emollient that draws moisture out of the air to help keep skin hydrated.
Selected botanicals are naturally derived plant extracts that condition, soothe irritations, help heal damage and provide skin barrier protection. 
877-523-4455, www.scoriaskincare.com