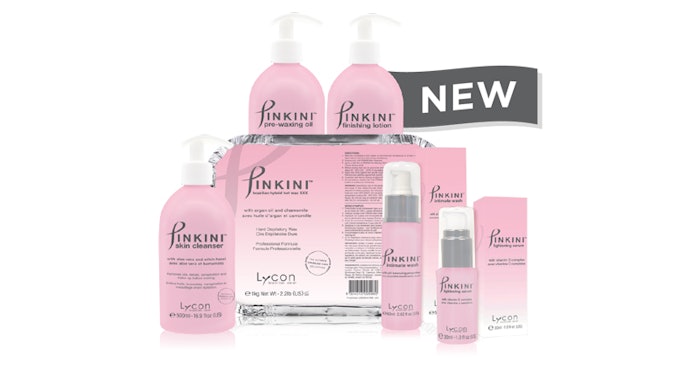 Learn About the World's First Brazilian Care Product Line – FREE Brochure!
Introducing LYCON's NEW PINKINI Brazilian Care Collection! The PINKINI Collection offers dedicated Brazilian waxing products in order to allow therapists to provide their clients the absolute best in Brazilian waxing. The product line includes the PINKINI Hot Wax, which is super pliable and very gentle on the skin. It can remove short stubborn hair as short as 1mm!
Formulated with LYCON's unique Titanium Dioxide technology and caring Argon Oil, as well as calendula and chamomile to protect, soothe and hydrate delicate skin while waxing.
Additionally, the PINKINI pre and post products include a cleanser, pre-wax oil and a finishing lotion. Clients can also take home the Intimate Wash and the Lightening Serum for maintenance in-between waxing services.