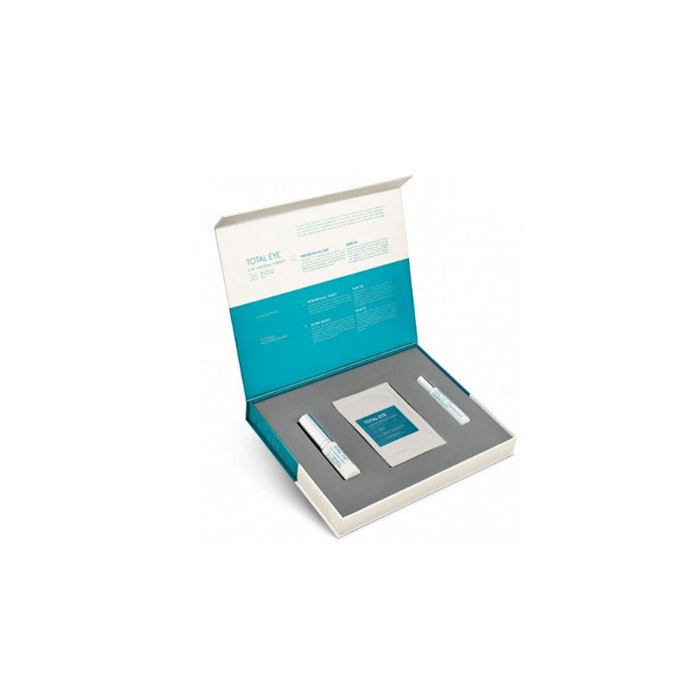 Total Eye Restore Regimen uses powerful, clinically-proven ingredients to minimize the appearance of dark circles, puffiness, fine lines and wrinkles while also delivering long-term benefits to the skin. 
Included in Kit
Total Eye 3-in-1 Renewal Therapy SPF 35: addresses, corrects and protects the delicate area around the eyes while brightening the undereye area.
Total Eye Concentrate: delivers immediate cooling hydration and long-term results overnight.
Total Eye Hydrogel Treatment Masks: provide intense hydration and improve the appearance of th eye area.
Key Ingredients
Aldavine 5X
Phytomoist
Beautifye
Syn - Eye
Actineyes
866-426-5673, www.colorescience.com