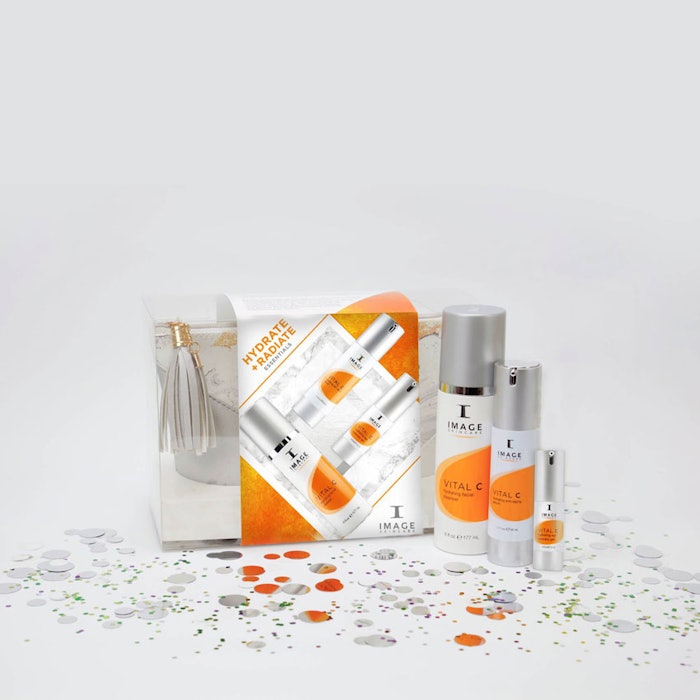 Hydrate and Radiate Essentials Holiday Collection is designed to wake up the skin by using vitamin C to brighten it. This collection includes three hydrating products to give the skin a healthy glow.
Products in this Collection
VITAL C Hydrating Facial Cleanser: gently removes makeup while using vitamin C to quench dull, dry skin.
VITAL C Hydrating Eye Recovery Gel: uses nourishing antioxidants and peptides to reduce the appearance of fine lines and dark circles.
VITAL C Hydrating Anti-Aging Serum: rejuvenates dry, damaged and rosacea-prone skin by using crushed orange, antioxidants and vitamins A, C and E.
800-796-7546, https://imageskincare.com