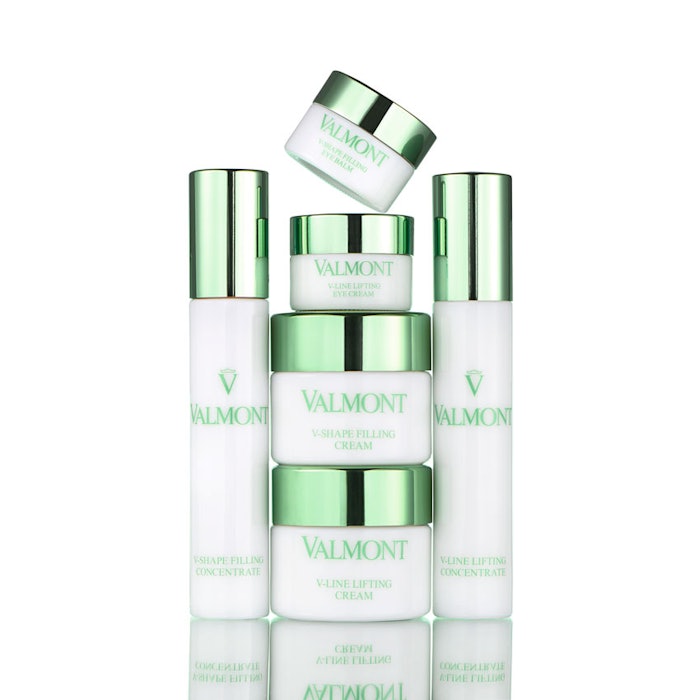 V-Shape Filling and V-Line Lifting Collection tighten the skin by targeting and reducing the appearance of fine lines and wrinkles. Each collection includes a face cream, eye cream and concentrate.
V-Shape Filling:
V-Shape Filling Concentrate: volumizing serum that addresses sagging skin
V-Shape Filling Cream: smooths nasolabial folds that develop with age.
V-Shape Filling Eye Balm: replenishes volume and firmness to eye area
V-Line Lifting:
V-Line Lifting Concentrate: smooths wrinkles and fine lines by rebuilding skin's matrix.
V-Line Lifting Cream: smoothing face and neck cream reduces fine lines and deep wrinkles.
V-Line Lifting Eye Cream: smooths wrinkles and tightens skin in the eye area while reducing dark circles.
866-411-8256, www.valmontcosmetics.com