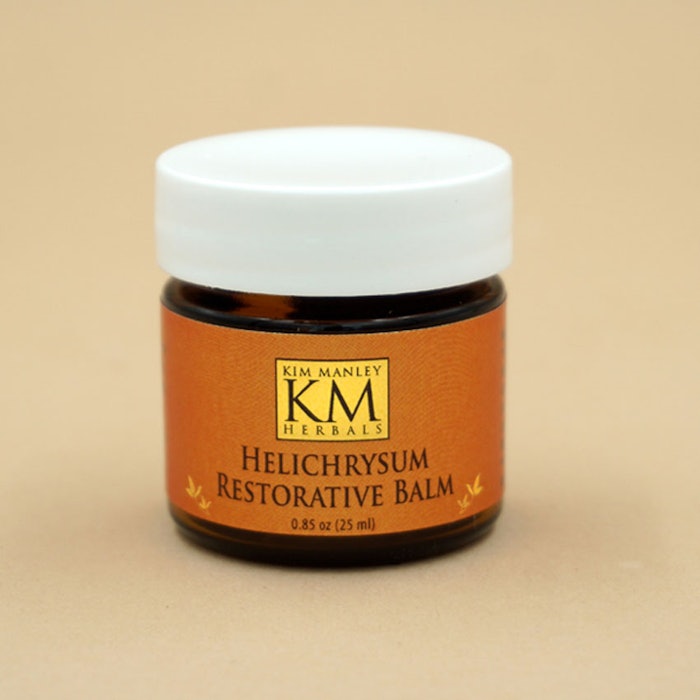 The Helichrysum Restorative Balm helps protect dry and chapped skin with a mixture of honey beeswax salve and organic extracts of helichrysum, lavender and foraha oil.
While also rehabilitating wounded and damaged skin, this product soothes inflammation and brightens the skin.
Improving the appearance of scarring and hyperpigmentation, the lightweight texture makes the product appropriate for day or nighttime use.
This balm is also complemented by a hydrating serum and a corrective serum: the Kava Kava Calming & Hydrating Serum and the Licorice Lemon Nighttime Serum. 707-878-2980, www.kmherbals.com