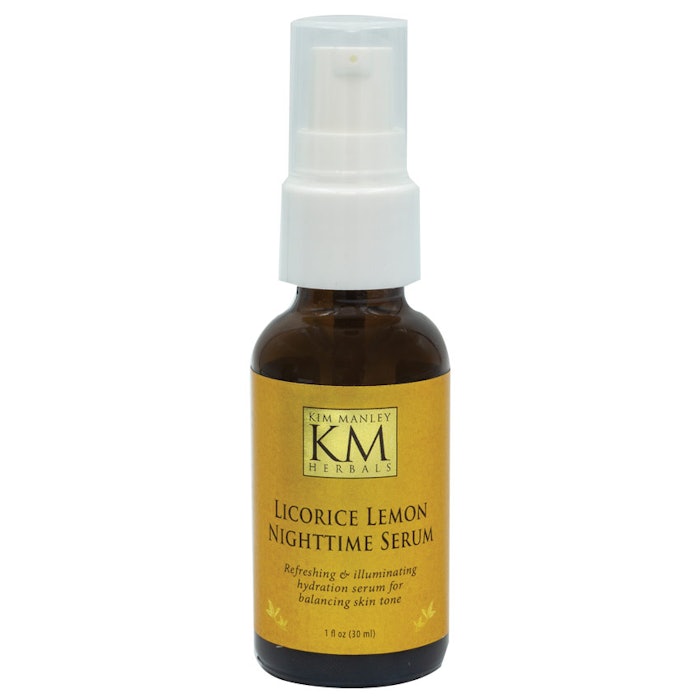 The Licorice Lemon Nighttime Serum is a plant-based facial treatment product, which is formulated to protect, soothe and correct damaged skin and sensitive skin conditions.
Specifically, the product benefits skin in improving the look of discoloration from acne, scarring, sun damage and hormone related hyper pigmentation.
Furthermore, the treatment helps balance and brighten complexion, soothe skin to prevent further inflammatory damage and protects skin from oxidative and environmental stressors.
The treatment was formulated to be used overnight only and is rich in:
Licorice

Lemon

Antioxidant botanicals
707-878- 2980, www.kmherbals.com