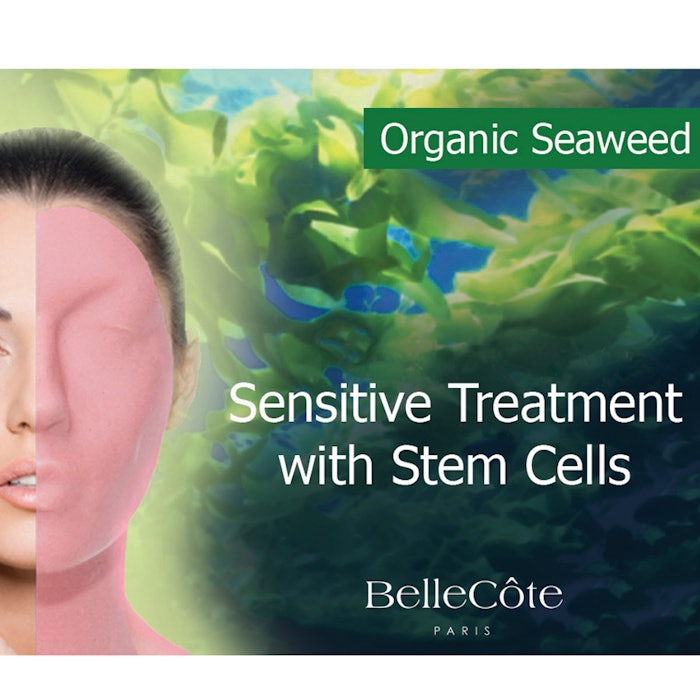 Helping benefit damaged, sensitive and rosacea skin, Sensitive Treatment with Stem Cells is formulated to increase the longevity of skin cells, reduce inflammation and redness and develop a calming effect.
This treatment combines the following ingredients to benefit all skin types, especially damaged, sensitive and rosacea skin:
Stem cells blend

Bilberry extract

Marine collagen

Elastin complex
These ingredients help rejuvenate aging skin and replace damaged cells with fragile capillaries. Additionally, the natural actives in this product develop a calming, anti-inflammatory effect, while firming the tissue and protecting the skin from environmental influences and premature aging.
The product serves as a powerful antioxidant and gives skin a more youthful and radiant appearance. 855-587-8781, www.bellecoteparis.com