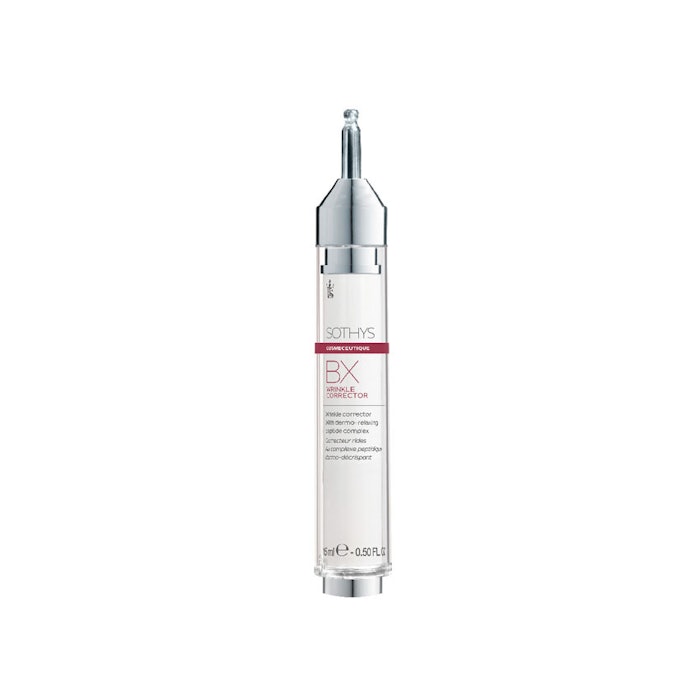 The BX Wrinkle Corrector helps smooth and limit the appearance of expression lines. Inspired by botulinum toxin injections, this formula offers a micro dose of dermo-relaxing peptides and hyaluronic acid to relax expression lines and fill wrinkles.
This alternative solution to injections provides the opportunity for men and women to have more relaxed features and have a youthful appearance. This product limits the facial micro-contractions causing the appearance and permanence of wrinkles.
Additionally, the product reproduces the epidermis, providing the same results as botulinum toxin when injected.
The key ingredients helping reduce expression lines and fill wrinkles include:
Dermo-relaxing peptides
Penta-peptideand hexa-peptide solution
Ultra-moisturizing complex
305-594-4222, www.sothys-usa.com