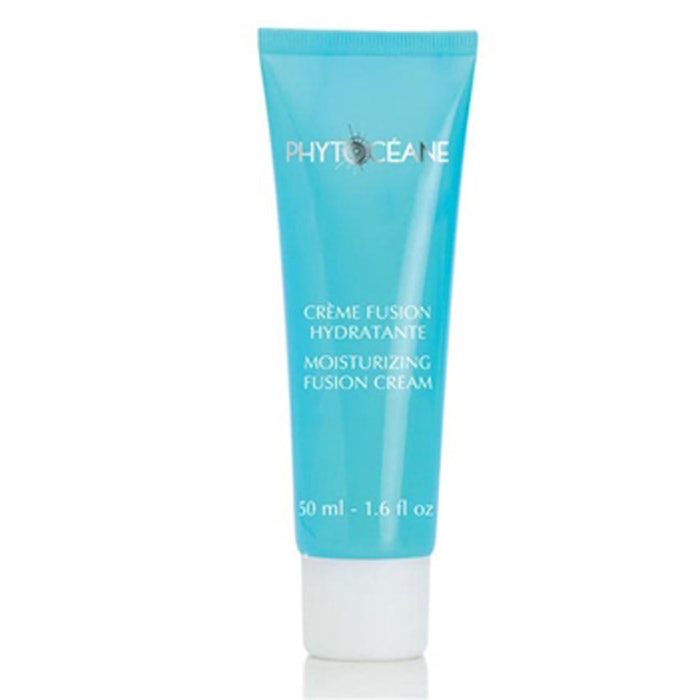 Phytocéane Moisturizing Fusion Cream restores and maintains optimal skin hydration with its cream-in-water texture and refreshing scent. Ideal for all skin types, it's lightweight and leaves the skin re-energized, more supple and soft. 
Key ingredients include:
RubiMarin: Extract of red vegetal coral sustainably cultivated in the laboratory. Rich in minerals and trace elements; key factors in skin moisture.
Glasswort oil: Derived from a seaside plant that effectively fights dehydration. Improves circulation and storage of water and urea in the epidermis.