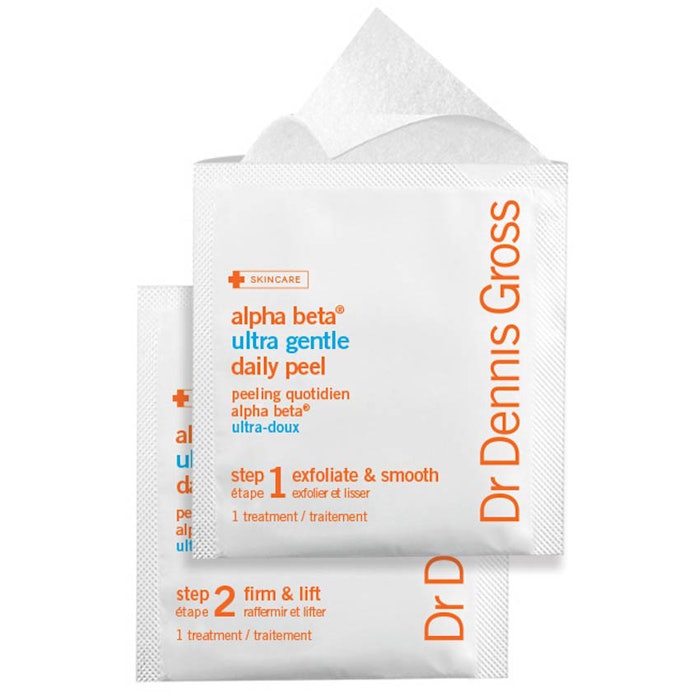 Ideal for fragile and sensitive skin, the alpha beta ultra gentle daily peel is made up of two steps, which exfoliates skin, helps smooth surface texture of the skin and accelerates cellular turnover. Additionally, it detaches outer layers of dead skin cells with AHAs and BHAs and helps clear pores.
Made up of 30 packets, this product is paraben free and vegan.
Key ingredients in step one, which exfoliates and smooths includes:
Lactic acid,

Mandelic acid,

Willow bark extract and

Chamomile.
The key ingredients in step two, which helps firm and lift skin includes:
Colloidal oatmeal,

Vitamin E,

Resveratrol,

Hyaluronic Acid and more.
646-747-5638, www.dgskincare.com