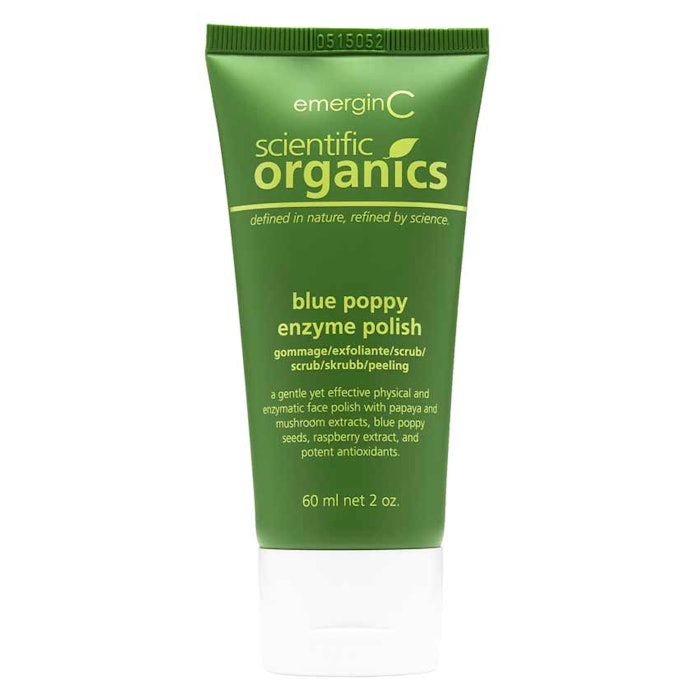 EmerginC Scientific Organics has launched a gentle, yet effective treatment that removes dead skin cells and smooths uneven skin tone and texture, while helping diminish fine lines, wrinkles and skin congestion.
Blue Poppy Enzyme Polish is formulated with a blend of enzymatic and physical exfoliants, including: raspberry ketone, a "super fruit" known to help dissolve dead epidermal skin cells for deeper exfoliation and free radical repair; papaya fruit extract, which gently dissolves dead skin cells by breaking down keratin protein while helping calm irritated skin; and blue poppy seeds, which provides healing and antioxidant benefits.
This hydrating formula is perfect for all skin types, addressing the concerns of comedones (blackheads), breakouts, pigmentation, sun damage and fine lines. To use, apply one to three times per week, gently massaging over wet skin for up to two minutes, then remove thoroughly.