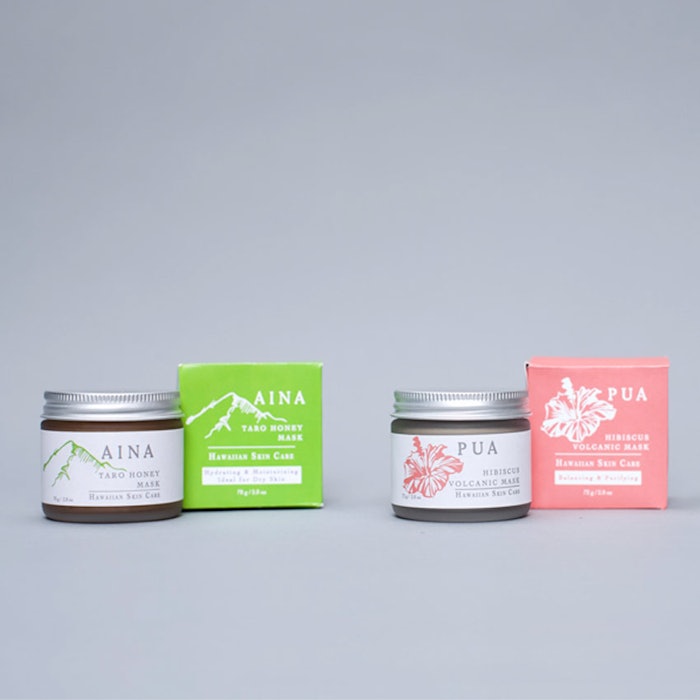 Ola Tropical Apothecary's Facial Masks feature locally harvested active ingredients, including bamboo, taro, volcanic clay and Hawaiian seaweed. The masks include:
Pua: Hibiscus Volcanic Mask provides a gentle extracting action to draw out impurities, while tropical flower extracts cleanse, soothe and improve skin. Key ingredients include Volcanic Clay, Aloe Vera and Noni Fruit.
Kai: Sea Mud Mask features sea mud combined with Hawaiian seaweed and Spirulina to actively draw out impurities, while replenishing, toning and renewing the skin. The mud mask is ideal for treating acne breakouts. Key ingredients include Bamboo, Sweet Potato, Hawaiian Seaweed, Spirulina and Avocado Oil.
Aina: Taro Honey Mask contains organic honey, which provides anti-bacterial, conditioning, nourishing and hydrating properties and leaves the skin soft and radiant. The honey mask is ideal for dry and mature skin. Key ingredients include Taro, Honey, Coconut Milk and Banana.
808-959-2358, http://hawaiianbodyproducts.com