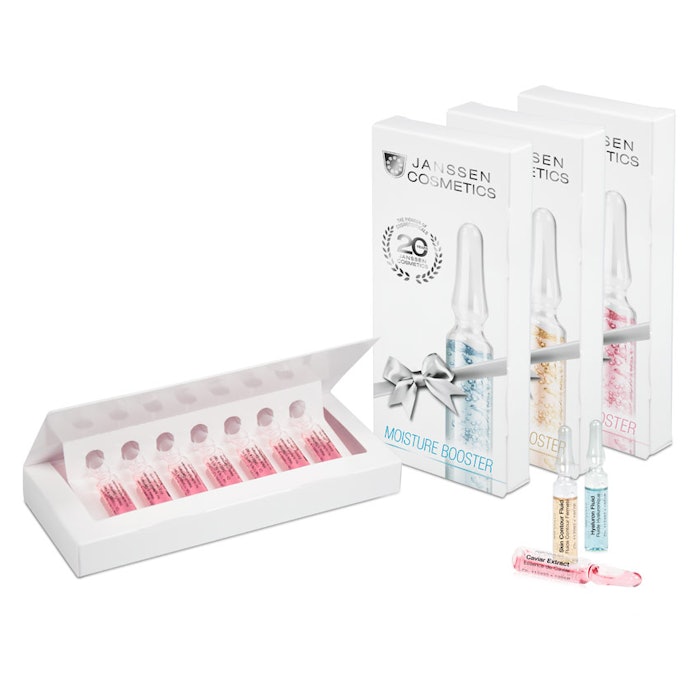 The 20th Anniversary Booster Collection features three best-selling ampoules in a seven-pack with an anniversary design.
The Moisture Booster ampoule set contains long- and short-chain hyaluronic acid to protect and moisturize the skin, resulting in a lifting effect.
The Energy Booster ampoule set is ideal for use in times of increased susceptibility to stress, and features caviar extract to stimulate and regenerate the skin.
The Contour Booster contains elastin-stimulating peptides that visibly lift the facial contours and even out pigmentation.
877-552-6739, www.janssen-cosmetics-shop.us