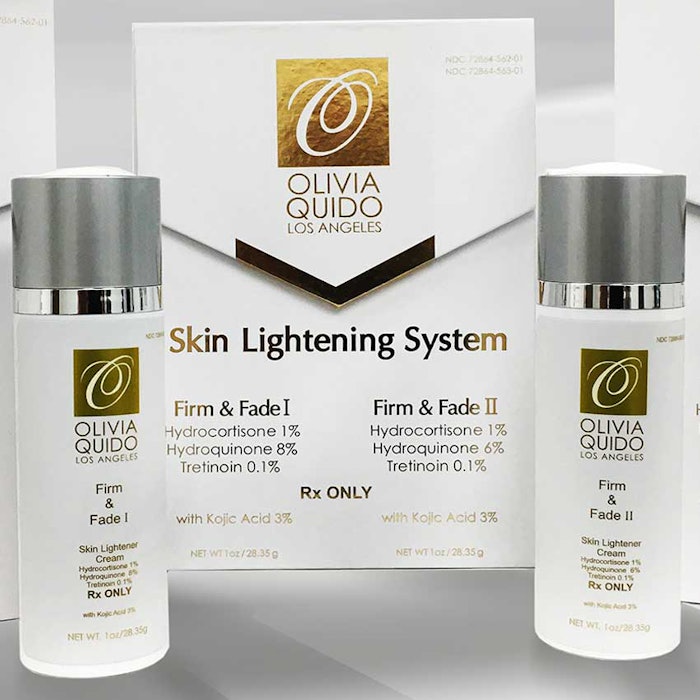 Axia Medical Solutions' Firm & Fade system contains products that combine prescription strength hydroquinone, tretinoin and hydrocortisone in an airless pump. The products are effective in treating hypergimentation and help to fade dark spots. 
Key Benefits
The product improves skin discoloration. Both hydroquinone and kojic acid are attributed with skin lightening due to melasma or hyperpigmentation. 
The product reduces fine lines to wrinkles. Tretinoin is a key ingredient to address fine lines and wrinkles, and pore size to create an even skin tone. 
This product soothes skin. Hydrocortisone is included in the formula to help with any irritating or uncomfortable reactions thereby improving patience compliance. 
866-494-4466, www.dermessestore.com