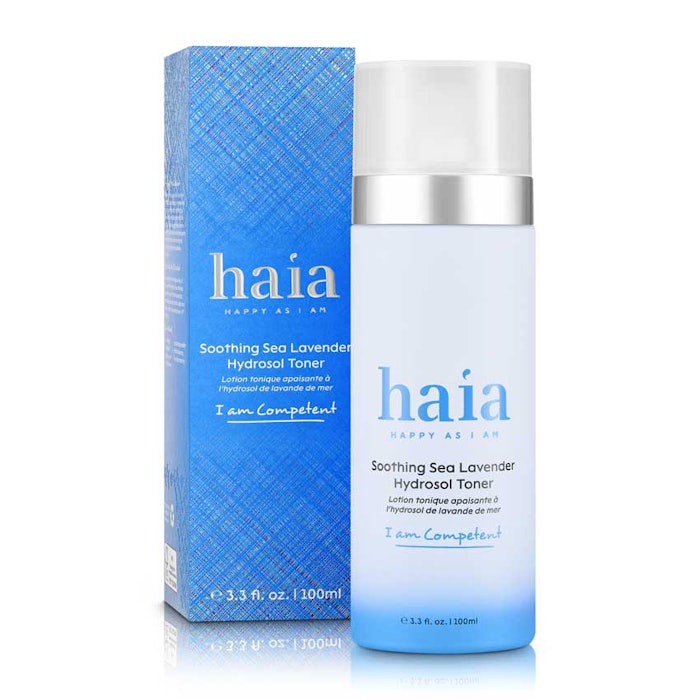 haia Wellness' Soothing Sea Lavender Hydrosol Toner resets the pH after-cleansing and helps to rehydrate and energize the skin. Environmental and urban stress-shielding actives from the ocean marine biome naturally help purify and protect the skin from sensitivity prompted by digital and pollution exposure. 
Key Ingredients
Black Pearl helps equalize hormonally imbalanced skin.
Sea lavender helps protect against UVA and UVB radiation while calming and soothing the skin.
Rose water is rich in antioxidants and anti-inflammatory properties and balances, tones and hydrates the skin.
877-677-3515, www.haiawellness.com