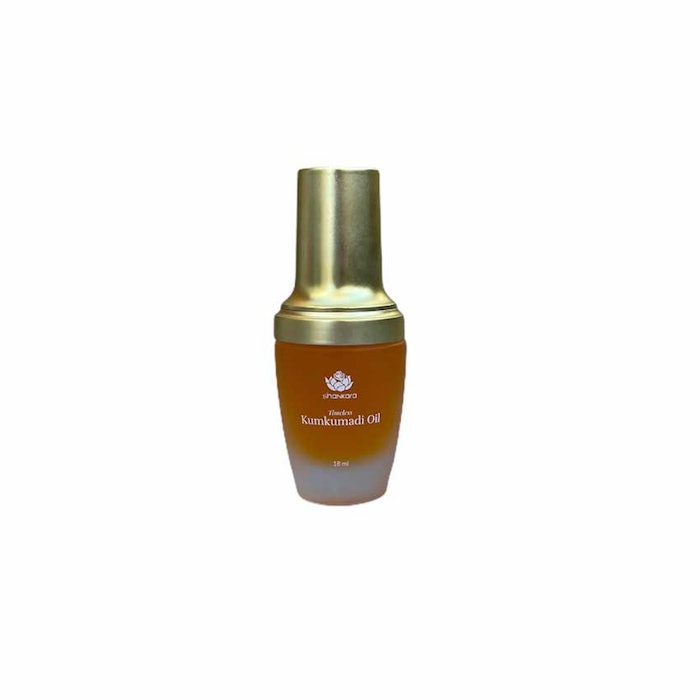 Shankara's Timeless Kumkumadi Oil restores the skin's natural, youthful glow and helps to
reduce the appearance of pigmentation and breakouts. This Ayurvedic beauty recipe contains 32 skin-nourishing flowers and herbs along with saffron, lotus and turmeric. The oil is light, absorbs easily and will rejuvenate and firm the skin, while also reducing blemishes and discoloration. 
Key Ingredients
Saffron has an

tioxidants such as carotenoids and crocetin which make the skin appear fresh and young.

Red sandalwood is a 

powerful skin antiseptic that helps clear blackheads, tighten enlarged pores and tackles the appearance of early fine lines.

Manjistha has

 antimicrobial strength that helps combat acne and skin rashes.
443-410-0791, www.shankara.com