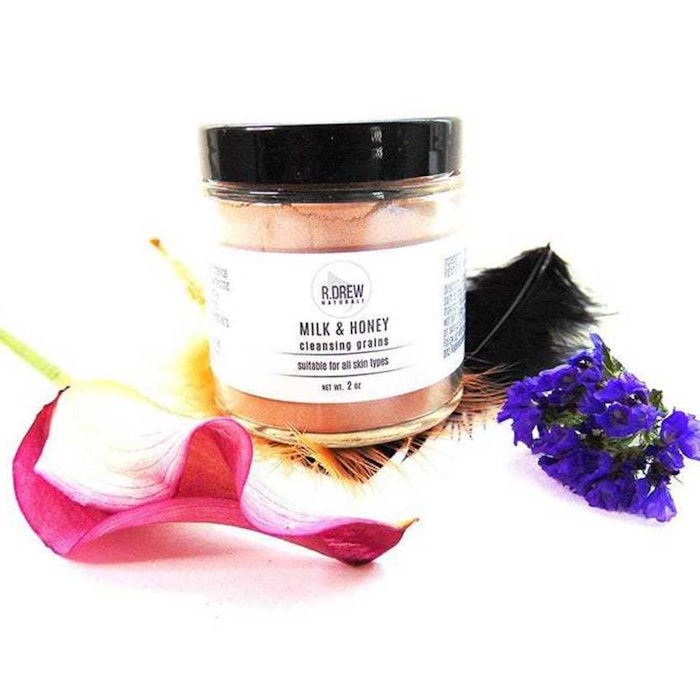 Uzuri Box's Milk and Honey Cleansing Grains contain a botanical blend of natural grains, clays, milks, and powders that cleanse, exfoliate, detox and heal skin. The cleansing grains can be personalized for all skin types by choosing a liquid mixer. Give the cleansing grains a boost with aloe, avocado, yogurt, hydrosols, tea or water. 
Key Ingredients 
Oat flour for its cleansing, exfoliating and moisture retaining properties.
Coconut milk replenishes moisture to dehydrated skin.
Kaolin white clay is added to help stimulate circulation as it draws out impurities, while delivering minerals into the skin.
French green clay draws out debris, impurities and oil from the skin.
Honey powder gives a soothing finish that will leave skin feeling supple and renewed.