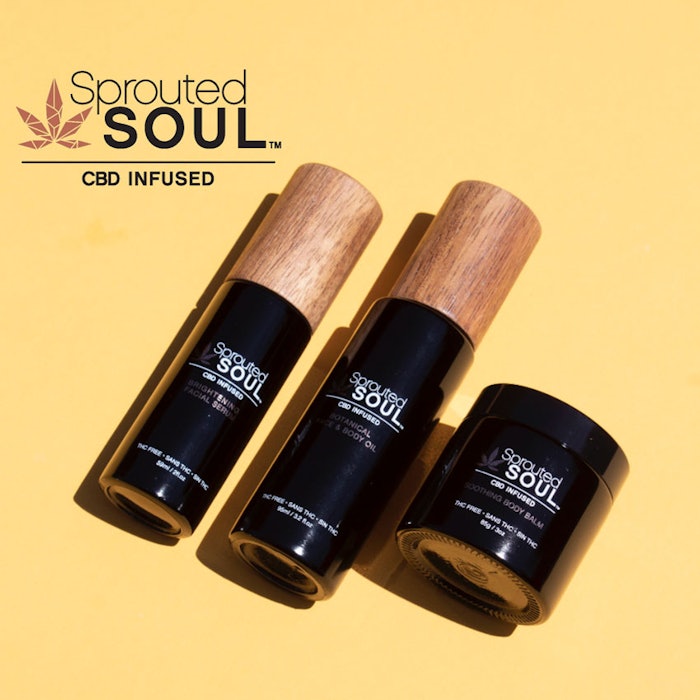 Robanda International Inc.'s Sprouted Soul Skin is a CBD infused skin care line that features three multi-use products formulated with clean ingredients to help nourish, hydrate, treat and protect the skin and body. 
Soothing Body Balm is a rich skin-soothing and moisturizing body balm that helps to aid in relieving skin and joint pain with anti-inflammatory benefits.
Brightening Facial Serum is a lightweight plumping and anti-aging facial serum formulated to help smooth fine lines and wrinkles, hydrate, stimulate collagen, brighten and even out complexion and exfoliate and tighten the skin.
Botanical Facial & Body Oil is formulated with natural oils to help hydrate and brighten the skin, adding a healthy glow. The oil has a unique blend of antioxidant and anti-inflammatory ingredients, as well as cold-pressed superfood seed oil that helps soothe inflammation and improves radiance, while helping to restore skin's natural moisture barrier.
619-276-7660, www.robanda.com